Partner With A Conversion Rate Optimization Agency
That Knows How To Turn Web Traffic Into Sales
Cardinal Digital Marketing CRO services
transform web traffic into revenue growth

Cardinal Digital Marketing is a conversion rate optimization
agency that specializes in making web traffic pay off.
Step 1
Attract lots of traffic by creating high quality content that's optimized for search.
Step 2
Turn that traffic into paying customers.
Conversion rate optimization (CRO) services are custom solutions to common problems.
We apply decades of experience and current industry best practices to get more form fills, more leads,
and more sales out of your web content and social media ads.
Cardinal is your secret weapon for fixing low conversion rates. We can improve conversions from social media marketing, from your website and landing pages, and from your email campaigns. We become your ally for bigger, faster ecommerce, lead generation, and sign-ups. We arrive with the right tech, knowledge, and unparalleled service standards to get the job done. Call us to talk about your goals and your current conversion rates, and our veteran CRO specialists will build a customized plan for all your digital marketing content.
Cardinal works with a steady eye on results. We help companies from all industries succeed in turning views into leads, for both centralized and franchised organizations. You'll have your own attentive account manager who optimizes your conversion rates across every part of your digital marketing portfolio. Cardinal will keep you constantly informed about the return on your CRO investment, and together we'll get you the growth you're looking for.
Talk to a Digital Marketing Expert

Your Partner In Conversion Rate Optimization
Cardinal begins every new client relationship by evaluating your current strategies, web properties, performance, and goals. Then we engineer a custom conversion rate optimization plan from there. We're a digital marketing agency with decades of expertise on our team, reaching way back to the days before marketing was digital. We optimize based on the latest CRO best practices, so you win every time.
Data-driven strategy
We work quickly to dig through your web traffic data – where it's coming from, what visitors expect, and what the ideal call to action should be for each page. Then we optimize based on live-updating A/B test data to increase traffic, clicks, leads, sales, and form fills. Tell us the results you need, and we'll optimize your conversion rates accordingly.
Optimize social media ads
Social media marketing needs constant conversion rate optimization. At Cardinal, we stay alert as we fine-tune your campaigns, and we make every dollar count. We'll make sure your social media ads run within budget. We deliver the best possible conversion rate for your campaigns with constant A/B testing, targeting, and audience building.
Clear conversion reporting
With your personalized conversion rate dashboard, and regular calls from your account manager, our team keeps you in the know at every step of the optimization process. From the very first hour CRO services begin, you'll see exactly how many conversions you're receiving. You'll be able to measure results however you would like to track your success.
Target the right audience
A good conversion rate optimization agency will always start by identifying the ideal audience to reach. For some organizations, that's a small demographic in a specific location. For others it might be a worldwide audience with complementary interests. Together we'll figure out which audience is most likely to convert. Then we'll make a plan to reach them.
Holistic account management
The Cardinal CRO team takes a 360-degree view of your digital footprint to diagnose conversion rate issues and fix them. We evaluate everything, from your keyword strategy and mobile web design to your PPC and social media ads. We then work tirelessly to optimize everything for the best possible conversion rates.
World-class support
Cardinal Digital Marketing is a team of real people who work with real people. Your conversion rate optimization process is run by someone who knows your business and its goals. When you have new questions, or want to build on a promising new idea, you'll always be just a phone call away from your company's CRO specialist at Cardinal.
Conversion Rate Optimization Agency
So you have a business but it's just not taking off. When was the last time did your business receive a conversion? Are you receiving enough conversions to facilitate the growth of your business? Without conversions, your business will not grow.
If you believe in your business and think that there's plenty of room for improvement, you should consider working with a conversion rate optimization (CRO) agency.
We know how easy it is to be discouraged when your business is not converting. When you work with a CRO agency like Cardinal Digital Marketing, you're not only increasing the potential of your website to convert but it will reinforce your confidence in your brand. If you think conversion optimization is right for your business, don't hesitate to give us a call.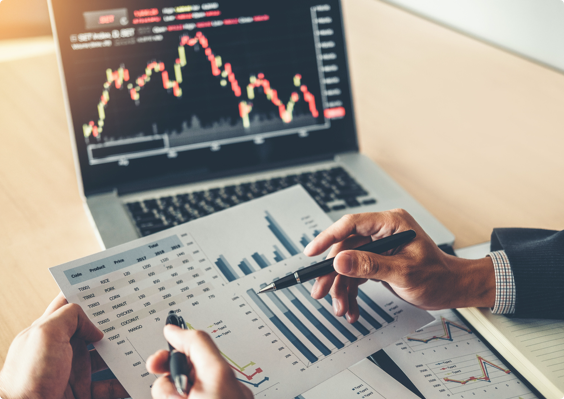 What is Conversion Rate Optimization?
Internet traffic is wildly inconsistent. If you didn't manage to get site visitors to enter your conversion funnel the first time around, the chances of them coming back and performing your desired action are quite low. It's a business opportunity lost. To improve your business' chances of getting conversions, your best bet is to run a strong conversion rate optimization campaign.
Conversion rate optimization is the process of optimizing your website or landing page for the best user experience and maximize conversions.
The optimized elements will be based on website visitor behavior to help improve the chances of getting desired actions (conversions). This can mean product purchases, leads, email list signups, app downloads, form completions, and more.
A good CRO campaign will not only help you save time, money, and efforts but also allow you to explore new growth strategies for your business. In other words, CRO enables you to gain a deeper understanding of your site's usability along with visitor behavior insights and guidelines on how to make your UX work for your business. Conversion rate optimization takes out the guesswork from your business' digital marketing.
What Are The Essential Elements of Conversion Rate Optimization?
CRO is a comprehensive process and requires several phases to accomplish. A successful conversion optimization campaign uses in-depth results analysis, multiple tests, high-quality and relevant content, and educated conclusions. A CRO campaign has several primary elements.
Landing Pages
So you want people to visit your website hoping for a conversion. But does your landing page offer the best user experience? Does it look aesthetically pleasing?
A landing page is a web page that enables you to capture a site visitor's information via a lead-capture form (also referred to as a conversion form). With an optimized landing page, you can make your marketing and lead generation efforts more effective. A well-crafted landing page can yield benefits such as:
– Drastically improve your lead generation efforts
– Collect demographic information about your prospective customers
– Serves as a home for your marketing offers
– Gain insights into which of your prospects are more engaged
– Can fuel other marketing channels in your arsenal
– Provide a deeper understanding of the effectiveness of your marketing offers
Landing pages are inherently designed for visitors to perform an action that can lead to conversions.
Website Copy
Images and designs don't exactly sell, they attract. Although a usable and well-designed website can get the traffic flowing, it's the words on the site (AKA website copy) that can hook your visitors and convert them into potential leads. If you publish relevant and engaging content that highlights your product or service's persuasiveness, the chances that the visitors stay on your website and perform an action are increased.
Spending time on your website copy can provide your marketing campaign the following advantages:
– Attract qualified traffic to your website
– Keep your visitors engaged until you've presented them your sales message
– Enables you to communicate your offer in the most compelling way
– Encourage your visitors to perform an action
Poor website copy can kill your chances for conversion. If you want people to call you, download an app, sign up for something, or fill out a form, good copywriting is something that you can't overlook.
Call-to-Action (CTA)
In connection with website copy, a call-to-action is another important element of a successful CRO campaign. A CTA is a request or call for potential customers to perform the desired action. It can be an image, a button, or a line of text that takes the form of an instruction or directive. CTAs could be anything from signing up to an email list or making a purchase. The idea is to create a compelling and crispier CTA to generate more leads.
Some of the most common types of CTAs are:
– "Buy It Now/Buy Now" buttons
– "Add to Cart" buttons
– "Read More"
– "Try It Now"
– Social media share buttons and widgets
– Online help chat interfaces
There were some experiments back then where websites changed a few words in their CTA and met with wildly different results – and not for the better. That's the power of CTAs for a website.
Site Structure and Navigation
According to a survey, 38% will stop engaging with a website if it has a poor layout or content. If your website is confusing to navigate, it's a bad experience for the users. This is obviously not a good thing because 88% of online customers are less likely to return to a website after a poor experience.
This is why your website's structure and navigation should be on-point.
The structure of your website should focus on providing good user experience, and that's accomplished through the ease of navigation. Site structure refers to the graph depicting how your web pages interact with each other. Users typically start navigating the homepage then explore a series of categories and subcategories. Your focus is to make the flow of navigation as fluid as possible. Otherwise, visitors will ultimately abandon the site.
With a properly structure website, navigation becomes a breeze for visitors and will only result in more conversions but improve your brand reputation as well.
Page Load Speed
For many online businesses, a high bounce rate is practically a nightmare. The bounce rate is the percentage of visitors who land on your website but navigate away after only viewing one page and not performing any desired action.
One of the main culprits of higher bounce rates is slow page load speed.
Want to increase your conversion rate? Make your web pages load faster. Page speed is another primary component of any conversion rate optimization effort as it directly affects the experience of your site visitors. As your page loading speed increases, the higher the bounce rate.
For instance, the average user expects the website to load within 2 seconds and it has a pretty low bounce rate of 9.61%. One the other hand, if a page takes more than 6 seconds, the bounce rate becomes 32.3%. The same is true for mobile users. According to Google, more than 50% of mobile users will leave a site when it loads in more than 3 seconds.
Remember, if users leave a website due to poor experience (in this case, slow loading page), there's a good chance that they will not come back.
Forms
Forms are very important for many companies, especially if they're a component of their sales funnel. Forms are considered to be the customers' touchpoints and you can improve conversions by optimizing them. There are numerous ways to develop forms for websites but not all of them may work for your business. In general, having comprehensive and optimized forms has worked for many businesses while minimal ones have worked with many others.
This becomes a balancing act for your CRO team, between lead volume and lead quality in order to get the best ROI. Below are some basic form optimization tips that will greatly enhance your forms:
1. Fewer fields are recommended – It's not always the case but in general, you want to have fewer fields in your web pages. This is especially true if your sales team wants to focus solely on the most serious leads. Otherwise, you can put additional fields in cases like when you want to acquire more demographic information.
2. Make your forms simple but still good-looking – Like everything in your website, your forms should be aesthetically pleasing as well because it equates to better user experience. Good forms should be simple enough without extra design elements like flashing text, tooltips, etc. Forms should be also progressive in terms of importance which means that you should prioritize the most important fields first then followed by less important ones.
3. Make password creation a breeze – As per industry data, password fields are the most time-consuming to fill. You can improve the password creation experience by providing a password strength validation UX for your sign-up pages.
4. Consider one-click submission forms – Having a Google or Facebook SSO is another great way to improve your conversion process. More often than not, visitors are already logged on to these websites which makes it easier to convert them. This also streamlines the sign-up process since it skips the need for creating and remembering a password. However, SSO forms won't work for everybody, especially for businesses that require email IDs.
A/B Testing
When it comes to conversion optimization, guesswork just won't cut it – and that's taken care of by conducting A/B testing. The deciding factor whether your website gets good traffic and if the visitors get converted is your conversion funnel. As an online business owner, you want users to take the desired action on your site which is why your funnel needs to be optimized.
One good way to optimize your site's conversion funnel is through A/B testing. Also referred to as split testing, A/B testing is the process of showing two versions of the same web page simultaneously to different audience segments. In the end, you will compare which page version has driven more conversions. Almost always, you go with the variant with the higher conversions, so you can optimize accordingly for better results.
A/B testing enables you to determine which words, images, videos, phrases, and other elements that work best. Even a minor change can get users to click or the other way around. A/B tests can provide benefits such as reduced bounce rates, get better ROI from traffic, make low-risk adjustments, and more.
Tips on How to Choose the Right CRO Agency
Working with a CRO services agency is one of the fastest ways to improve your website's conversion rate.
What should you take into account when choosing your conversion rate optimization agency?
A CRO Agency Should Have Transparency
A good CRO agency highly values transparency. From your very first meeting, they will explain their methodology in the clearest manner. They will explain the methods and tools that they will use to accomplish your CRO goals. Conversion optimization is very data-driven so you need an agency with a specific methodology or framework, not based on instincts.
Conversely, you should be wary if the CRO agency tries to lure you in with lofty promises (like doubling your conversion rates in a week) and "breakthrough" techniques. These are red flags because conversion optimization is a long-term process and success doesn't happen overnight. For an agency to promise a certain outcome, it requires a lot of analysis and a realistic optimization plan.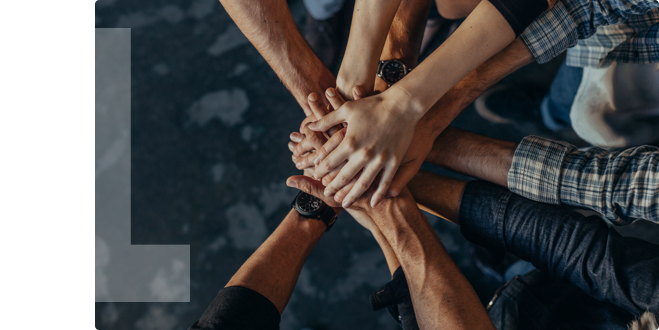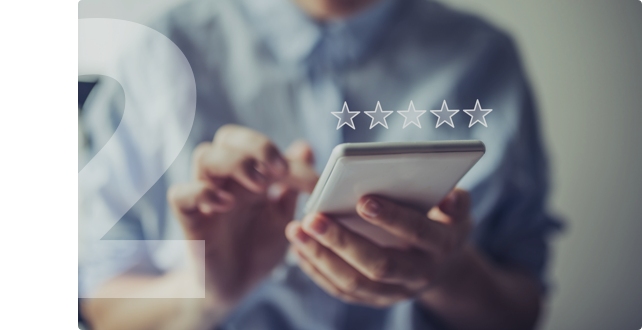 Look for Experience and Track Record
Here's the deal. Just because the CRO services agency is new it doesn't mean that they can't get the job done. However, as a general rule of thumb, it's always best to choose a CRO specialist with years of experience working with clients.
Why?
Because developing in-depth knowledge and expertise of CRO takes a lot of time. The years of experience mean that the agency can predict possible issues and deal with them as they arise.
In this case, look for an agency that has many years of CRO success under their belt. Also, make sure that you read reviews, testimonials, and ask for case studies and referrals. At the very least, agencies should be able to provide references. These are previous clients that you can contact to find out how is it like working with the agency.
Work With a CRO Agency That Challenges You
For a successful CRO campaign, both you and the agency should be on the same page. When you hire a CRO agency, you're basically trusting them with the whole process. On the other hand, you probably also have an idea of how you're planning to get things done. You must communicate these things in a constructive manner.
You can trust that an experienced CRO agency can and will accommodate your preferences but at the same time, they know when to challenge you if there's a better way. If an agency is composed of all yes men even if you're not sure of your own optimization ideas, that's a red flag. A reputable CRO agency knows exactly what they want to do and won't wait for you to instruct them what to do.
Working with a CRO agency that can challenge you is a vote of confidence for your business.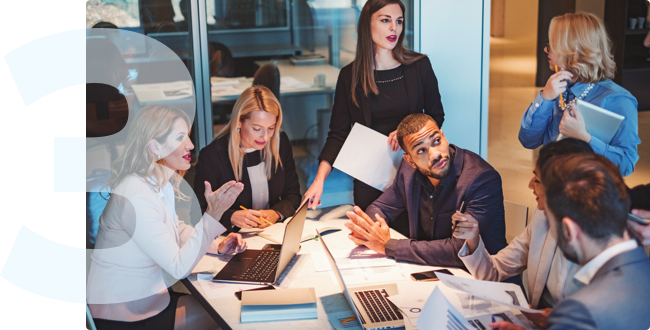 Hit Your Conversion Goals With Cardinal CRO Services
Cardinal Digital Marketing is a believer in letting data drive major decisions.
How can we help improve your conversion rates? Here are the ways:
Analyze Your Digital Marketing
Even if your website is getting many visitors but not qualified traffic, it won't help with your conversion rate. Your site should be designed and written to attract qualified leads. At Cardinal, we'll analyze your digital marketing campaign and devise a plan accordingly for better conversion.
Make Sure Your Website Copy is On-Point
How is your website copy? Is it written in a way that can persuade qualified customers? Cardinal will evaluate your website copy and ensure that the texts adequately address your visitors' questions and concerns. A well-written website copy can push a visitor into a conversion.
Check Your Site Design and Structure
When browsing a business website, visitors expect a uniform and professional look all across the board. A minor inconvenience or irregularity can cause your visitors to become confused and leave. Cardinal will make your website look good and navigate like a dream.
Ensure Your Conversion Funnel Delivers
Your conversion funnels are the paths taken by visitors before converting. You want these funnels to be straightforward and easy to navigate. Otherwise, potential conversions can go sideways and leave. Cardinal ensures that your conversion funnels are streamlined so qualified visitors stay on track.
Always Keep You Involved
We'll assign an account manager that will take care of all your CRO needs. Also, you'll have access to your very own conversion rate dashboard. This means that you're always in the loop of the optimization process. We're all about measurable success.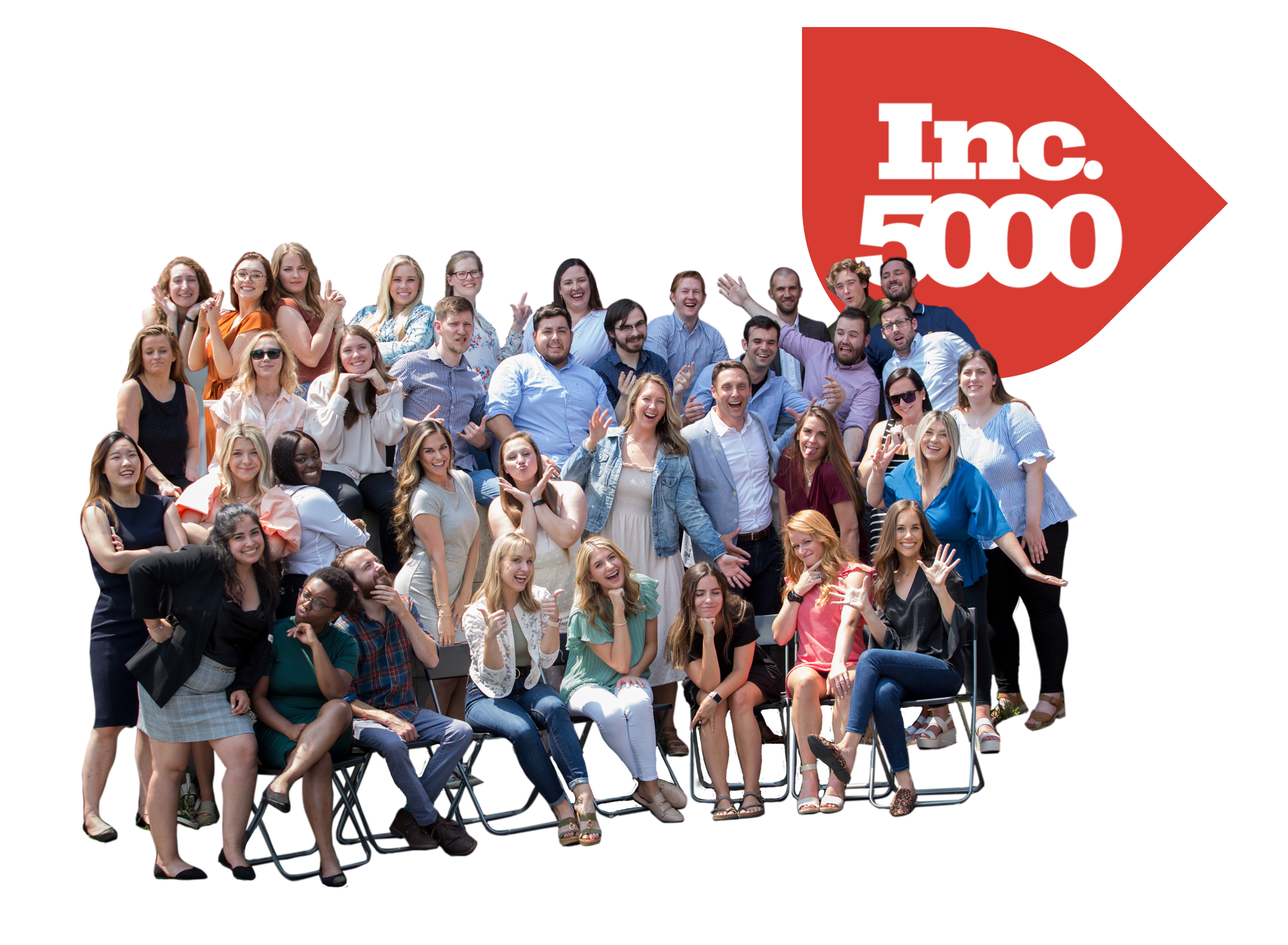 Provide a Full-Service CRO Solution
When it comes to conversion optimization, Cardinal is your one-stop-shop. From data analytics to website copy to development to implementation, you can trust that your CRO needs will be covered, and more.
FAQ
Are conversion rate optimization services worth the cost?
You invest a lot just to get your website up and running. You probably have spent a lot of budget on SEO planning, content creation, search engine ads, social media marketing, and all kinds of other tactics, just to get more eyes on your digital brand.
But all of that investment is meaningless if those site visits and ad clicks don't turn into leads or customers. CRO is the final piece of the digital marketing puzzle. It ensures that the investment you've thrown into all of your digital brand assets is paying off at the highest possible rates, and improves on the successes you've seen in the past.
So in short, yes, conversion rate optimization services are an investment in long-term revenue growth, and thus well worth the price of hiring the best in the business.
What does a CRO agency do?
A CRO service provider ensures that your digital marketing assets convert traffic into revenue. They apply best practices and proven tactics to increase form fills, purchases, click-throughs, and sign-ups across all your web and app properties. That includes your website, app store listings, PPC ads, mobile ads, and other forms of digital marketing like gated content and landing pages.
At Cardinal Digital Marketing, our CRO team begins by conducting a customized study of your business, your goals, your target audience, your locations, and your messaging. We'll figure out how to set up the right social media and search advertising audience, ads, and spend to experiment with, for your approval. Then we'll set that initial experiment into motion. After that, we iterate on our first versions. We'll expand on what's working, and stop what isn't working. We never stop watching conversion rate performance, making changes and improvements to increase success. Once your advertising and marketing content is converting successfully, on budget, we keep going. We'll keep improving, even after your conversion rates are performing splendidly.
Who creates or edits the marketing content to improve conversion rates?
The Cardinal team member assigned to your company will get to know you through the initial survey phase. At that time, our agents will work to understand your existing conversion rates. They'll also learn your audience, products, brand, style, and tone. Based on that research (and decades of experience) your Cardinal team can create all your social media ad content, website content, PPC ad content, and lead forms for you. You don't have to get involved unless you have a strong inclination to do it in-house. However, if you happen to have your own in-house creative team, and they have bandwidth to create content, we're happy to work with them directly, to make sure it's optimized for conversions.
Do we have to sign a long-term contract?
As a CRO agency we pride ourselves on the assurance that you're getting an amazing return on investment for your marketing spend. We want you to stick with Cardinal, not because of a contract, but because you're seeing the conversion results you've always wanted. Of course, it does take a few solid months of change and testing to establish a steady pattern of conversion rate success across all your channels. So we advise you to sign an initial three-month contract to set a plan in motion. After we've established a reliable, successful CRO strategy, we can work out the terms of our agreement month to month or annually. Clients are usually so pleased with our results that they are happy to sign a much longer agreement, but we can work with your confidence level.
What kind of website development will we have to do?
If your website is not mobile-ready, not SEO-optimized, or otherwise not ready for fine-tuning the conversion rate, we'll help you get moving with those big, important transformations first. Then the Cardinal CRO team will work on tweaking the smaller details and applying best practices for improving your conversion rates across the website. Sometimes it's as simple as removing excess fields from a lead form, and sometimes it's changing the CTA design. Most of the changes are done with basic CSS and Javascript, and our team can work with your developers to ensure that there are no conflicts or major interruptions in visitor experience.
For mobile ad campaigns, your site probably won't need major infrastructure changes. It should already be able to catch leads, handle sales, and respond to data triggers. If the plan is to increase volume beyond what your site can handle, we can help you prepare for that.
How can we tell if our CRO efforts are successful?
Your dedicated CRO agent here at Cardinal will help you set an ideal volume and cost-per-conversion number, to match your business goals and predicted performance increases. At first we'll work to optimize your content, timing, and audience targeting. Then your Cardinal CRO partners will keep improving the conversion funnel until they achieve the numbers you agreed on. Reports will become available each day through custom dashboards. You'll also receive personal updates from your Cardinal agent, and you'll know exactly when your conversion rate optimization work starts to pay dividends.
Ready to Rise Up on the Internet?
Fill out the form to get started!