Increase Patient Volume with a Specialized Healthcare Performance Marketing Agency
Helping the world's largest healthcare organizations grow with patient centered digital paid media & SEO strategies.
Clients We Ignite Growth In
Our Medical
Clients Love Us
"Our Google Advertising has generated over 30 leads in the last month and we have converted those into 5 surgeries."

Engaging Patients
While Reducing Costs
The face of healthcare has changed forever. Today's healthcare system is a consumer-based entity, and healthcare providers must shift their mindsets to that of retailers and embrace a healthcare digital marketing strategy.
Cardinal Digital Marketing is experienced in healthcare marketing. We can help you make that mental shift. We work with you to develop a patient-centered strategy for your practice. The result is greater patient engagement, higher customer satisfaction, better patient care, and lower overall costs related to marketing.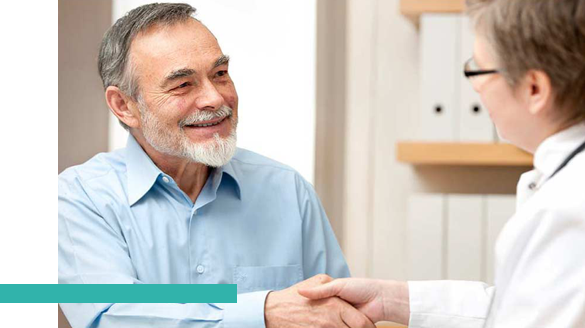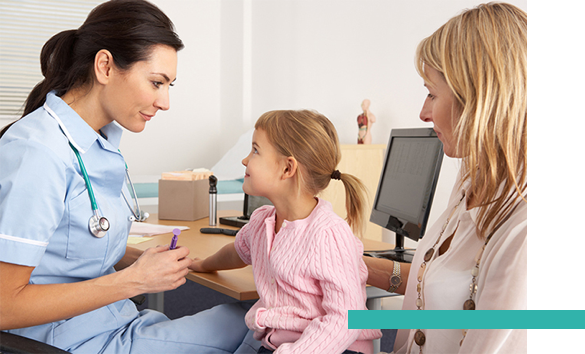 Increase Patient Volume
Harness the power of the World Wide Web and digital marketing to create vibrant, engaging patient communities. Doing this will not only increase search traffic for your practice, but also result in higher conversion rates, and greater engagement with practice websites and social media efforts.
We can help you create patient-focused web communities and showcase vital health tips as well as personal stories of your patients and members of staff on your web properties.
Consistency Throughout
Your Organization
Whether your practice is large or small, consistency is the real secret for success in today's competitive healthcare marketplace. Through our healthcare digital marketing, Cardinal helps your practice set a consistent tone and deliver a focused message in all areas of your practice.
This transcends to all of your web properties so that patients feel a sense of continuity even when dealing with other specialties or practice areas.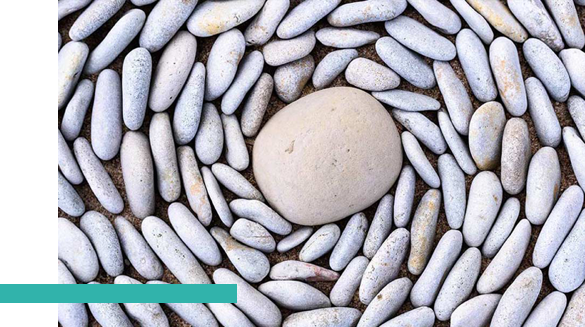 Innovative Healthcare Digital Marketing Blog Articles

These are just a Few of the
Ways We Can Help Your
Healthcare Organisation Grow
ESTABLISH
Strategies for
Attracting Patients
PROMOTE
Better Patient
Engagement
PRACTICE
Positive Reputation
Management
INCREASE
Physician
Referrals
ESTABLISH
Your Practice as a
Community Health Leader

Who We Serve


"We were a bit nervous to invest so much in a digital marketing agency but our practice very quickly started generating a return on investment. We couldn't be more thrilled!"
-Gaye P.
Digestive Healthcare of Georgia

To gain a better understanding of the current state of healthcare marketing, we surveyed more than 100 healthcare marketers and executives to learn how they're navigating the post-pandemic world.
Download the full report to learn their top marketing priorities, challenges, and investments and what you need to do to stay competitive and grow your healthcare organization.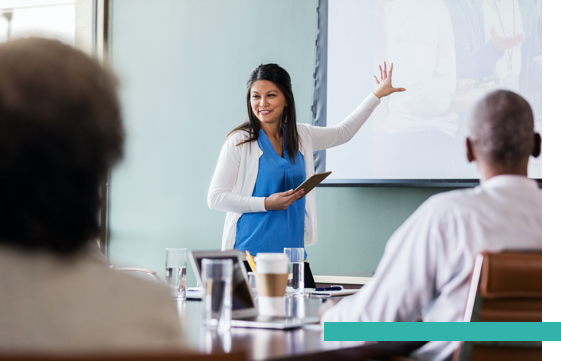 Healthcare Marketing Agency
According to a study by Pew Internet & American Life Project, over 80% of online users (that's 93 million Americans) use the web to search for health-related information. Nowadays, most people prefer to use the Internet to answer their health-related questions and that's also true when they look for healthcare providers.
According to a survey, healthcare providers consider themselves behind the curve when it comes to digital marketing proficiency, especially when compared to other industries. Nonetheless, healthcare systems have started diversifying their digital marketing plans.
Is your healthcare digital marketing up to speed?
The best way to supercharge your healthcare marketing campaign is to work with a digital marketing agency. Cardinal Digital Marketing is an industry leader of specialized healthcare marketing. We have helped numerous top healthcare organizations to grow their practice. If you're in the healthcare industry and need a boost in your marketing, feel free to give us a call.
Healthcare Marketing: The Stats That Matter
How do you take your healthcare marketing campaign to the next level?
Here are some medical marketing statistics that will help you build a powerful campaign.
The journey of a healthcare patient often starts online. According to Google, 5% of total Google searches are about health. From looking up a specific disease or medical problem to fitness information, people searching online for their health inquiries are more common than ever.
Furthermore, 47% of online users use the web to search for doctors or other health professionals. So, people are not just using the internet to search for health-related information but also for looking for specific doctors or practice. This is why healthcare SEO should one of the main focus points for providers.
77% of prospective patients are using search engines before making a phone call or booking an appointment. This means people are researching you and your competitors. They are looking at your website design, social media channels, third-party sites, and reviews before ultimately setting up an appointment.
Healthcare consumers who are searching for nursing homes, physical therapists, and optometrists are more likely to use search engines. According to most healthcare verticals, more than 60% of patients use search engines before calling or scheduling an appointment.
According to Pew Research, more than 70% of adults use social media to connect with others, read their news, and entertain themselves. Doctors and other healthcare professionals need to utilize social media to engage with patients and build their brand.
Out of all internet users, 66% search for a specific health condition or disease. As a provider, you should project your organization as the authority in the field. Creating a strong content marketing strategy that answers specific medical conditions and diseases helps build trust and credibility for your healthcare brand.
On a related note, healthcare websites that have a consistently updated blog have 97% more inbound links. In case you don't know, quality inbound links give your website good "SEO juice", a critical component to an effective SEO strategy.
In terms of content marketing, long-form blog posts are the way to go because they generate 9 times more leads when compared to short-form blogs. So if you're still publishing 300-400-word articles in your blog, you're just wasting time and resources.
The two most important content marketing strategies are blogging and social media. On top of creating high-quality content for your healthcare website, make sure that the posts are very shareable to make use of social media's power.
Almost all (94%) healthcare patients read reviews online before deciding on a healthcare provider. Prospective patients are using online reviews to gauge the sentiments of their fellow patients. Good reviews are essential to making a strong first impression and are more likely to convert people into patients.
About reviews, 84% of consumers consider reviews to be trustworthy and reliable, as much as personal recommendations. Therefore, you need to have a solid review management strategy so your practice can consistently acquire new patients.
In 2020, global advertising for healthcare industries in the U.S. is expected to increase by 5%, turning it into a $36 billion industry. Furthermore, the healthcare advertising market is also expected to increase expenditure by 5%. If your healthcare digital marketing is not up to speed, you will be left behind by your competition.
Is your healthcare SEO delivering results? Maybe because your website isn't even on the first page of your targeted keywords. 75% of online users won't bother scrolling past the first page of search engines.
The first five organic results on the first page of search engines account for 67.60% of all the clicks – that's over half of the total clicks. If your website is not appearing on the first page of search results, you're seriously missing out on a lot of leads.
5 Signs Your Healthcare Marketing Strategy Isn't Working
The digital marketing space continues to grow and evolve, and it's getting more competitive than ever. When was the last time you've sat down and examine your digital marketing efforts? Here are the signs that your healthcare marketing strategy isn't working for you.ur online presence through digital marketing. With a stronger online profile, your hospital or practice has greater chances to attract patients who are looking online.
You Have a Non-Strategy
You can't have a winning strategy if you don't have a strategy at all. Many healthcare businesses make the mistake of having a non-strategy. Although it's possible to not have a strategy, you should at least be attentive to the effectiveness of the steps that you're actually doing – things that are costing you marketing dollars.
Here are some of the most common marketing blunders many healthcare companies make due to lack of strategies:
– Spending thousands of dollars on PPC campaigns without tracking conversions or any indication of success
– Spending marketing bucks on anything that has to do with digital marketing without a well-defined goal
– Failure to create a professional brand for their healthcare company or not able to build brand recognition using a consistent trademark
– Deciding to do the marketing by themselves without enough knowledge and expertise, and wasting money and time due to lack of good results
Unless you have a very competent in-house marketing team, it's best to leave your digital marketing efforts to a professional agency.
You Mostly Get Low-Quality Leads
Another sign that your marketing plan needs a revamp is the overall quality of your healthcare leads. Not all leads are created equal – this means that generating leads alone isn't enough. If your healthcare marketing campaign doesn't generate quality leads, it's time and money wasted. The quality of your site visitors (aka leads) is important because just a 10% increase in lead quality can potentially lead to a 40% revenue increase.
Lead quality is the measurement of how likely a lead is to convert into a patient. A lead is basically the information you've acquired on someone interested in your practice – it's the marketer's job to rank all the leads and collect information. Even if your healthcare website is getting good traffic but not enough conversions, your marketing strategy needs to be reviewed or updated
You Can't Measure Your Results
In order to truly comprehend if your digital marketing plan is working, you have to be able to measure it. Unlike traditional marketing like TV, print, and radio, digital marketing is all about results that you can measure.
Digital marketing is the nirvana of quantifiable marketing.
If you can track your campaign's progress and results, you can intelligently spend your marketing dollars for the best results. Basically, you can tie each dollar that you spend to landing new patients. With the right tracking tools, you can tell how many visited your website, what pages they viewed, and how long they stayed on each page. Of course, you can also see which visitors have entered your conversion funnel by performing actions like email sign-ups, downloading an app, or scheduling an appointment.
Without tracking your digital marketing campaign, you'll keep using ideas that you don't even know if they're effective or not. If you don't have a reliable way to track your campaign, it's time to make some major adjustments.
Your Website Needs a Much-Needed Update
When was the last time you conducted an audit of your site? Your website is the face of your healthcare brand or medical practice. It's the first thing prospective patients will when they search for your brand name – it's your primary marketing tool. If your healthcare website hasn't been updated for the longest time, you run the risk of turning away potential patients.
When it comes to websites, "first impressions last" is more important than ever. When visitors come to your website, you have 3-4 seconds to make a good impression. If your website looks outdated, unpolished and/or unprofessional, you're far from making a good impression and the patient will likely prefer to go to your competitors.
One of the most important aspects of digital marketing is website optimization, and that also includes web design. A good digital marketing campaign ensures that your healthcare website looks great, has good structure, and is consistently updated.
Your Website Isn't On the First Page of Results
If you can't place on the first page of the search results for your targeted keywords, it's safe to say that your marketing strategy could use some work. Unless you're trying to rank for very broad and competitive keywords, then that's not even a realistic goal.
Unfortunately, most online users won't make it to the second page of search engine results for their queries. This is why you need to have a strong search engine optimization (SEO) strategy. With a good healthcare SEO strategy, you can get more quality backlinks, improve your content strategy, and have on-page optimization.
SEO requires plenty of expertise and time but it's more than worth it. With a sound SEO strategy, you'll not only get more patients but also build trust and credibility for your brand.

Cardinal's Proprietary Marketing Technology Patient Stream's Benefits:
Double Your Patient Volume for the Same Spend
Dump the campaigns that don't generate returns. Our AI based marketing platform automatically optimizes towards the campaigns that are driving high value patients.
Modernize Your Medical Practice
Tired of relying on billboards & TV that don't have quantitative ROI numbers? Step into the future of marketing and run medical group patient preference campaigns digitally and see which campaigns bring top of the funnel awareness that ends up converting through bottom of the funnel campaigns down the road.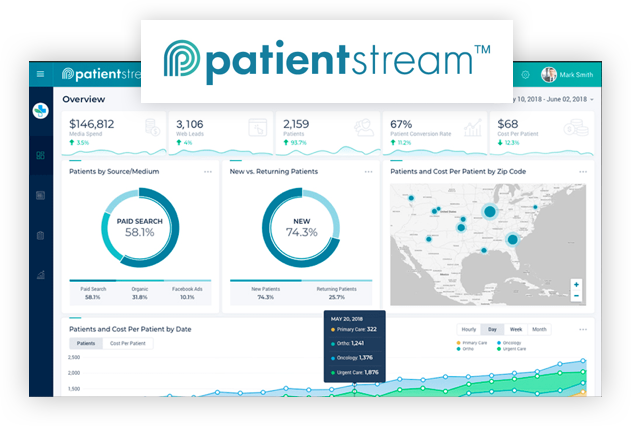 How Do You Choose a Healthcare Marketing Agency?
So you've decided to partner with a healthcare digital marketing agency but not sure where to start.
Choosing a digital marketing agency is never easy so here are several key areas to help you make the right choice.
Thorough Knowledge of the Healthcare Industry
Not all marketing industries are created equal, and marketing the healthcare industry is a unique challenge. Partner with an agency that has a high-level knowledge and experience in the healthcare industry. Although healthcare spending is increasing, it's a very saturated market and consumers are conservative.
An experienced digital marketing agency will have a firm grasp of the issues facing healthcare providers – and consequently, develop a plan to overcome them. Look for signs like the ability to demonstrate in-depth knowledge of local key players, your competitors, and marketing tools that might affect your business.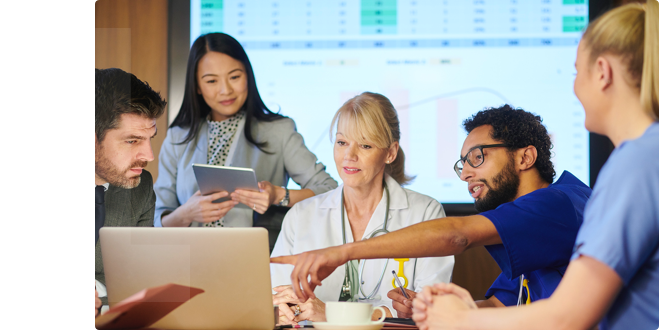 Understands the Importance of Patient Experience
Consumers are always at the center of the patient-customer interaction in just about every healthcare workflow. A healthcare provider must be able to keep up with the needs of the patients which means establishing trust with customers by providing a unified brand experience.
An agency that understands the patient experience will help you take control of your online presence. They'll know how to project your practice or facility to consumers. Plus, they'll ensure that there's no disconnect between real-life patience experience and your online presence. As a result, you can get new patients via numerous channels while keeping current ones engaged.
Helps You Build Trust and Credibility
Trust is at the premium for medical professionals and healthcare providers. The right medical marketing agency will have a plan to build your online reputation. For starters, they can develop a content strategy that will establish your company as the authority in specific health-related topics. With a blog, you're projecting a medical expert brand by helping potential patients with their health-related questions.
Also, the agency should have a reputation and review management plan in place. This is especially needed when you're dealing with numerous negative reviews, a malpractice lawsuit, or receiving negative press coverage. The right agency can help repair or even improve your healthcare company's digital reputation.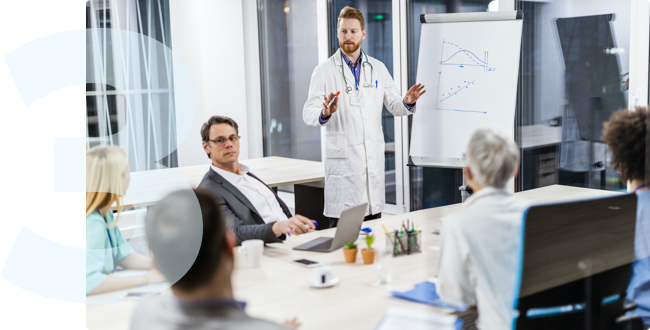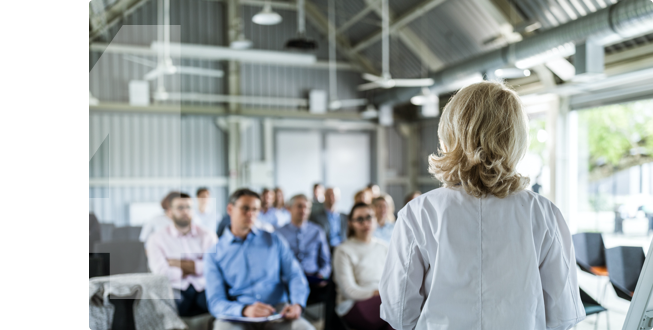 Deliver a Return on Your Investment
Marketing is an investment and it's in your organization's best interest to get the results that you paid for. Simply put, a healthcare marketing agency must be able to deliver results. Although some aspects of digital marketing can take a long time before you see the results (SEO, content marketing), you should feel confident that your marketing campaign is delivering tangible improvements to your brand.
Ask the medical marketing agency to explain how they will assist in achieving your goals and objective. A good agency knows not to make lofty promises and cookie-cutter strategies. Also, check if the agency has a system to monitor results and to actively report the ROI.
Over a few months, you should see some significant improvements to critical marketing KPIs like the number of leads, lead quality, traffic, and the number of calls or appointments. You are investing in a healthcare marketing agency because you want results. Don't move forward if they're unable to provide measurable and meaningful goals and their plan to help achieve your marketing objectives.
Why Partner With Cardinal for Your Healthcare Digital Marketing Needs?
When healthcare providers partner with Cardinal Digital Marketing, they don't just get proven marketing strategies
and fresh creatives – they get results that matter. Here are some services our clients can expect from us:
Full Website Audit
We need to know how your website is doing so right out of the gate, we will conduct a full audit of your healthcare website. Cardinal will evaluate critical metrics like traffic volume, on-page SEO performance, user device trends, and more. This helps us in developing a tailored strategy for your organization.
SEO Campaign Management
This is the basis of any successful healthcare marketing campaign. Cardinal will take the helm of your SEO campaign to ensure that all optimization elements are accounted for. We'll help your site get to the first page of search results to boost patient acquisition and overall practice growth.
High-Performance and High-Value Website
Cardinal offers web design services to help your medical website stand out. We know how important first impressions are, so we'll revamp your website with a design and structure that best represents your brand.
Social Media Marketing
With Cardinal, we'll leverage the power of social media to engage and influence your patients. We can also use paid tools like Facebook Ads for a highly targeted approach to reaching new patients.
Paid Media Marketing
If you're looking for quick results, we can work with paid media marketing strategies such as Google Ads, Bing Ads, and more. Cardinal Digital Marketing has a team of paid search specialists that will help you reach high-value patients that are likely to convert.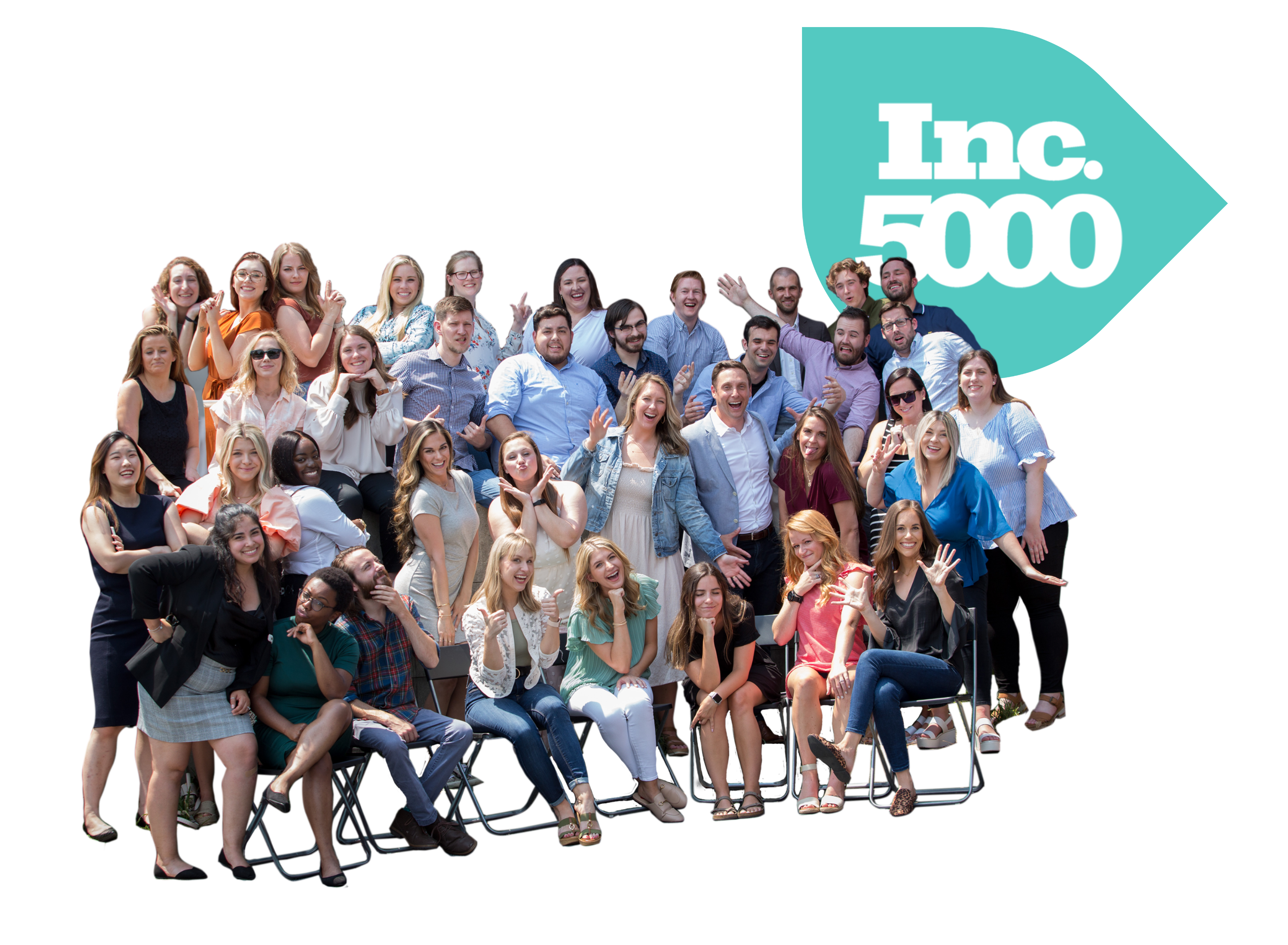 Reviews and Reputation Management
Your healthcare brand won't take off when facing negative press and reviews. We know the importance of reputation when building a healthcare brand, so we offer review and reputation management services to develop and improve your local reputation.
FAQ // LEARN MORE ABOUT CARDINAL HEALTHCARE SERVICES
What is healthcare marketing?
Just like any other business, healthcare organizations need to be able to generate revenue by building their audience and attracting new customers, clients, and partners. Healthcare, after all, encompasses a broad range of services that people seek out each and every day. Reaching, attracting, nurturing, and converting these "customers" is essential to maintaining healthy operations.
Just like traditional consumers, healthcare consumers industry research online, compare providers and facilities and respond to different forms of medical advertising. Healthcare marketing applies many common marketing practices and strategies, such as SEO, email marketing, and advertising to the promotion and sale of various healthcare services.
Why do medical organizations need marketing?
Good question! Let's put it this way: how are patients supposed to find and select providers for their various medical needs? While this process might seem simple and straightforward from the patient's point of view, the perspective of the healthcare organization is a bit different.
Like any other business, healthcare organizations operate in a marketplace. That means they face (sometimes stiff) competition from other providers, manage revenue and cost challenges, and depend on a strong digital reputation. This is especially true for providers of specialty medical services. Healthcare marketing activities help ensure that patients keep coming through the door, build market share, and facilitate lean and efficient operations.
What kind of results can I expect from a medical marketing agency?
A medical marketing company like Cardinal will support a variety of marketing objectives. These include:
Improving digital lead generation
Increasing conversion rates (new patients, scheduled appointments, etc.)
Boosting organic website traffic
Creating better rankings on Google for high-volume keywords
Dentalworks, for example, saw a 40% increase in conversions alongside a 25% decrease in cost-per-conversion for their healthcare PPC campaigns.Digestive Healthcare of Georgia saw a 334% increase in lead volume.
How much does healthcare marketing cost?
The cost of any healthcare marketing program will vary depending on objectives, duration, and your particular medical vertical. While healthcare marketing can be a significant investment, a healthcare marketing company can help you optimize your marketing program to make sure you get a higher return on investment (ROI) and minimize cost per lead. Cardinal, for example, has experience delivering results for companies of all sizes and budgetary limitations.
Is the website for my medical practice really that important?
Yes! It is often the first impression that new or potential patients and partners will get of your practice. Beyond that, your website can be optimized to attract organic search traffic, provide valuable information to prospects, and bring in new cases, patients, and partnerships.
Without an optimized website with targeted messaging—one that follows SEO best practices—your practice stands to miss out on organic net-new business or, worse, lose out to competitors. Luckily, our team of healthcare marketing professionals knows how to help.
Which healthcare marketing strategies are best for my practice?
The right digital marketing mix will first and foremost depend on the size, nature, and maturity of your healthcare company. At the very least, it's important for any company to shore up its digital presence to meet today's best practices. This includes their website, SEO, any existing marketing campaigns.
Our experienced medical marketing experts will work with your teams to complete a thorough audit of your existing marketing strategies. From there, we will recommend a detailed plan, including specific performance metrics mapped to your desired business outcomes.
Ready to Rise Up on the Internet?
Fill out the form to get started!