The No-Fluff Home Services Marketing Agency
Drive more high value leads through innovative SEO & PPC campaigns

Our Trusted Clients


Digital marketing and SEO specialized for your home services business
Our team has specialists with years of marketing experience in your particular line of work.
We understand the competitive landscape and know what it takes to drive bottom-line growth
online for your business.
With 60 percent of people finding their home services help online, building a highly visible web presence is critical to the success of your business. From plumbing and painting, to HVAC, remodeling, and more, Cardinal can take your digital marketing and SEO to the next level.
Go with a top-rated home services marketing agency
Your home services business is specialized and your digital marketing strategy should be, too.
We'll assign dedicated account managers and marketing specialists based on their experience
within your specific industry, making sure we deliver the best results in the shortest
time frame possible.
What we do
SEO & Content Management
We've got ranking content for home services
businesses down to a science.
Paid Media
Get the most bang for your advertising buck
with PPC strategies tailored to home services.
Social Media
Engage your audience, build brand, and drive qualified
leads through advanced social media strategies.
Reputation Management
Manage your reviews across a number of channels
so that you're always putting the best foot forward.
Who we help
Small to medium-sized shops
Whether you have an existing marketing team that's spread too thin, or no marketing and SEO strategy at all, our team can help shoulder the load and lay the groundwork for expansion and growth.
Scaling to multiple locations
As you grow your home services business to include new shops, services, and locations, you need a cohesive and comprehensive marketing strategy that can scale with it.
Enterprise home services
Consolidate, optimize, and dial in your marketing campaigns across all channels to drive ROI, expand your reach, and gain the competitive edge.
Maximize your advertising ROI
Like you, data guides everything that we do here at Cardinal. Our team of digital marketing and SEO specialists will dial each aspect of your digital strategy in to make sure you're getting the most bang for your buck.
It's home services marketing done smarter.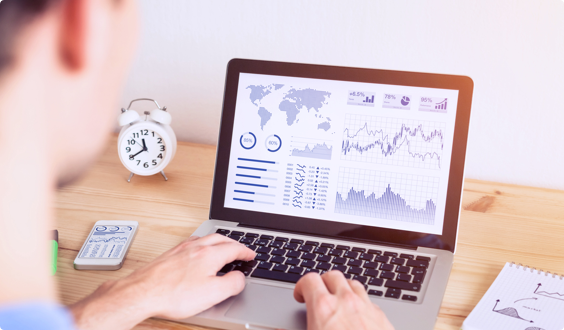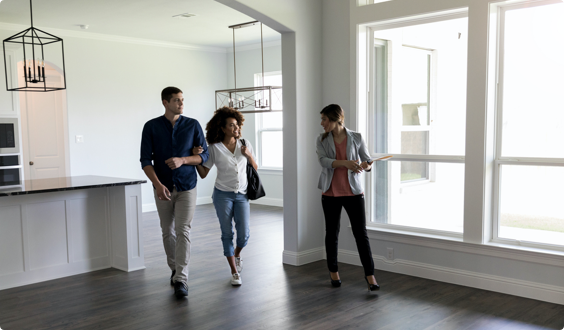 Bring in warm leads
When we build out your advertising and SEO campaigns, our goal is to target the right people—people that are actively looking for your home service and nearing a purchase decision.
We don't just deliver a high volume of leads, but leads that are ready to buy from you.
Solidify your digital presence and expand your reach across all channels
Whether your digital presence needs an overhaul, or you need to get off the ground but don't have the resources, our team will get it done across all relevant channels.
More importantly, we'll get it done right so your home services business continues to grow.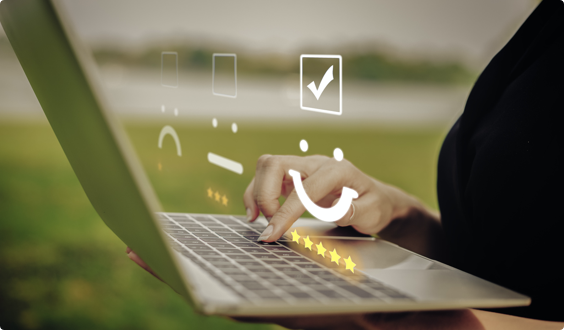 Keep your online reputation spot free
Reviews are everything these days, especially in the home services game. Our team will conduct a full audit to make sure your reputation on platforms like Yelp, Google, and Facebook is in good standing.
We'll also show you how to make the most out of the stellar ratings and reviews you've already earned.
Home services marketing FAQ
What is search engine optimization (SEO)?
To understand SEO, start with something you probably do every single day: search the internet. You type a query into Google. Maybe you ask Alexa a question. And then you are presented with different web pages and content based on what you asked. The same is true when a prospective customer starts searching for, say, plumbing services in the area. Or pest control.
SEO comprises all the strategies, techniques, and tactics that can be employed to make sure a company's website, branding, and other content ranks highly in search engines. Why? So that the right people can find you, right in their time of need, and reach out to learn more or book your services.
Why do home services companies need marketing and SEO?
In the digital era, few businesses can survive on word-of-mouth recommendations alone. The marketplace is too crowded and competitive, especially home services. Digital marketing and SEO strategies can help your business show up, stand out, and attract customers online. Because if you don't, your competitors will.
How is success measured for home services marketing and SEO?
Maybe this should be question number ONE! At the outset of our engagement, we'll work with you to identify specific KPIs that we'll measure, track, and report on throughout each quarter or campaign. These might include things like website traffic, keyword rankings, lead generation, and conversion rate. However, we'll also keep tabs on, for example, the cost of advertising to make sure your campaigns are well-optimized to fetch the most bang for your investment.
How much does home services marketing and SEO cost?
The short answer is: it depends on the scope and duration of your specific marketing needs. However, at Cardinal we insist on pricing transparency and regular, upfront reporting on how things are going. From start to finish, you'll know exactly where you stand and the dollar cost of our services.
Our website hasn't been updated in ages—can you help?
Yes! Our web design specialists, content people, and developers are like website doctors. They'll give your website the overhaul it needs, both in terms of look and feel, as well as all the technical stuff going on under the hood. Your level of involvement in actual web development is entirely up to you! Our team will work with you to ensure that there are no conflicts or major interruptions in availability. Not only will your website represent your business well and engage visitors, but it will be well optimized to attract attention on search engines and other digital channels.
How long will it take to see results?
Another common question with a similar answer: it depends. We can tell you that any marketing and SEO agency that promises cheap, fast results is likely misleading you. Cardinal builds marketing and SEO strategies designed to sustain your digital presence well into the future.
As such, it does take a few solid months of planning, building, and testing to establish a steady pattern of success across all your channels. We ask that you sign an initial three-month contract to set a plan in motion. After we've established a reliable strategy, we can work out the terms of our contract on a month-to-month or annual basis.
Ready to Rise Up on the Internet?
Fill out the form to get started!