Dallas' Local Digital Marketing Agency:
Helping You Thrive

Clients We Have Ignited Growth In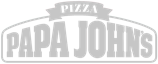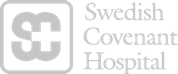 YOUR BUSINESS NEEDS CUSTOMERS, NOT EMPTY PROMISES.
Creating Custom Digital Marketing & SEO Plans
That Bring Customers to Your Destination
SEO ≠ Mystery
Do you feel like you're wasting money on marketing? Dallas is a "think big" kind of city so if you want to improve brand awareness and be competitive, you need a top-level digital marketing plan. Unfortunately, not everyone has the time and capabilities when it comes to digital marketing.
This is where Cardinal Digital Marketing comes into the picture.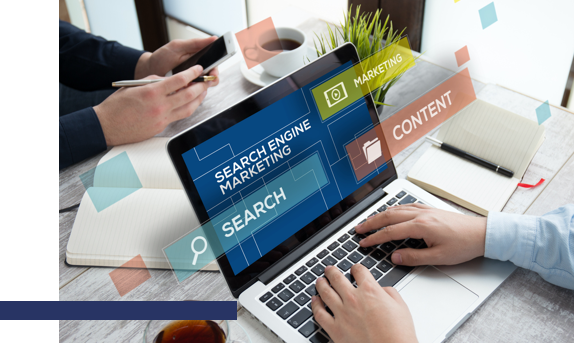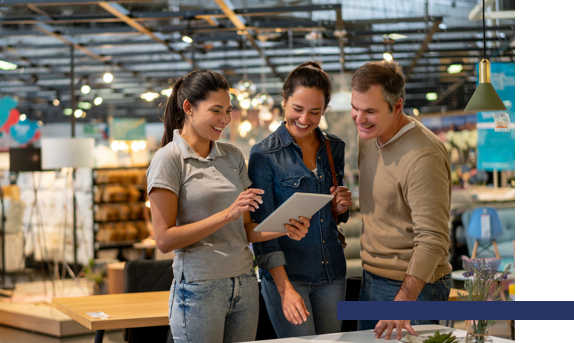 Designed to bring customers
Cardinal is a full-service digital marketing agency that will help you challenge the Dallas marketing status quo. With the help of our talented experts, we will help ignite your business growth with proven strategies, tailor-made to your needs. Forget about bloated marketing campaigns, our approach is about streamlining your marketing campaign for the best ROI.
Let us help you grab the bulls by the horns and take your marketing to new heights. Feel free to contact us for your inquiries.
Our Clients Love Us
"Cardinal's ability to pull insights out of our data is far superior to other agencies."
— Nick Shirley, Marketing Planning Manager
Dallas Digital Marketing Agency: Our Services
Using our innovative strategies, technology, and processes, we've helped many Dallas businesses to achieve profitable growth.
Check out some of the services that we can provide for you:
Search Engine Optimization (SEO)
Is your website optimized for search engines? Having a website is just the beginning; you have to ensure that your target customers can find your website whenever they use search engines like Google, Yahoo, and Bing. According to a survey, only 25% of search engine users are scrolling past the first page of the search results. If your website isn't on the first page for your target keywords, you need to ramp up your SEO.
Cardinal specializes in developing SEO plans that convert. We usually start with a comprehensive site audit and in-depth keyword research.
Pay-Per-Click (PPC)
Sometimes, your marketing efforts need a quick boost for more precise results. While SEO is designed for long-term results, PPC is your go-to strategy for quick results. It's possible to generate traffic and clicks merely hours after launching your campaign.
However, success with PPC isn't a given. In fact, it's easy to waste money on a paid search campaign. Our Dallas digital marketing agency is comprised of certified strategists that will develop and implement an optimized PPC campaign.
Content Marketing
If you want to succeed in digital marketing as a whole, you need an effective content strategy. Consumer values have changed and the old aggressive "push marketing" doesn't work anymore. Content marketing, on the other hand, is a good example of "pull marketing" that's useful and engaging for the audience.
Content marketing builds your brand's online reputation. Audiences are served with a range of content from blog posts to social media updates to videos. This way, you offer value to your visitors and that builds brand trust. Our team of talented copywriters will make your content strategy take off.
Online Reputation Management
Speaking of reputation, how's your local online reputation? For businesses, positive reputation is everything. This is why it's important to keep track of how your business is being perceived by your customers. Just one negative review is enough for 35% of people to skip on your business.
With a good online reputation management strategy, you can control how your target customers see your business. At Cardinal, we will highlight the positive aspects of your business and address negative reviews with a thoughtful reply. Plus, good reviews can increase your SEO visibility.
Social Media Marketing
Social media allows you to connect with your customer base, increase brand awareness, and boost your leads and conversions. However, many business owners stop at simply creating social media pages and posting an update every once in a while. That's hardly taking advantage of social media's potential.
At Cardinal, we have qualified experts that will make social media platforms like Facebook work for your business. From publishing high-quality content to managing your Facebook Ads account, we'll leverage the power of social media to reach your preferred audience.
Conversion Rate Optimization (CRO)
What exactly is CRO? In practice, conversion optimization is the process of creating a compelling user experience for your visitors. This pushes them to perform a desired action – making a purchase, signing up their emails, downloading an e-book, clicking a referral link, and many others.
Basically, CRO enhances the ability of your website to turn visitors into conversions. It's a very data-driven approach. Our proven CRO strategies won't just help you increase conversions but also enable you to stay ahead of the competition.
Climb Google's Local Results to Drive Dallas Local Customers
No two businesses are the same, so no two marketing strategies should be the same. Cardinal's digital marketing plan will be custom designed to fit your individual company's needs right here in Dallas. Individuality matters. Cardinal will work with you to decide what combination of digital marketing tools will best suit you.
What You Get When You
Partner With Cardinal
Cardinal enjoys the expertise of individuals who make digital marketing their business. The Cardinal team thrives on creating winning strategies for Dallas businesses that drive customers to you. When you choose Cardinal, you choose
A Partner
We don't just want to run your marketing campaigns, we want to hear your ideas and partner together with you to grow your business faster.
Undivided Focus
We take the time to understand you. We'll come to your office, sit down with you, and work to develop a winning advertising campaign just for you. Our sole focus will be on you.
Dedicated Social Media/SEO/Programmatic Display Specialist
We're never too busy to answer your questions. The specialist that's right for your business will work side-by-side with you, giving you personal updates and helping you through any difficulties along the way.
Up-to-date Reporting
You will receive reports at the interval you choose, and you will have 24/7 access to our topnotch team.

Why Choose Us as Your Dallas Digital Marketing Agency?
If you're looking for a digital marketing agency that will facilitate your Dallas business growth, look no further.
Ask yourself the following questions to determine if we're the right agency for you.
Do You Have a Marketing Strategy?
Many business owners make the mistake of having a non-strategy. There's no winning in digital marketing if you have no strategy at all. In some cases, you might get lucky but good fortune can only take you so far. You'll end up spending thousands of dollars on your campaigns with little to no results.
At Cardinal, our main goal is to develop a unique marketing strategy that's customized just for your business. Having a solid marketing plan is the main reason why you should hire us – and we'll be more than happy to deliver.
Do You Want a Data-Driven Approach?
Digital marketing is measurable marketing. If you can track and measure the relevant KPIs of your campaign, you'll know exactly which of your strategies are working and which aren't. Therefore, you can adjust your strategies if a campaign is underperforming and scale forward if things are going your way.
Here at Cardinal, we're big advocates of data-driven marketing. We'll not only monitor the important metrics of your advertising campaign but we'll also advise you on how to move forward. You'll be receiving in-depth reports on top of our regular strategy sessions.
Do You Prefer a One-Stop-Shop Digital Agency?
One of the best ways to scale a digital marketing campaign is to adopt other strategies. For example, PPC greatly complements a well-designed SEO plan. An agency that only focuses on a single strategy can't accommodate the growth of your business.
Cardinal is a full-service digital agency, which means that we provide a wide range of online marketing solutions.
Do you need SEO to increase your search rankings? Sure.
Do you prefer to use PPC for quick results? Of course.
Do you want to bolster your content strategy with high-quality content? Absolutely!
We are your one-stop-agency for all your digital marketing needs. When your business grows, we grow with you.
Do You Want an Agency That's Fully Invested in Your Success?
Many agencies don't find out everything there is to know about their clients, their businesses, and their goals. At most, they just become a hired agency and not a partner. At Cardinal, we're fully committed to your success because we're partners.
We take the time to understand your business and your goals. If you want, we can meet face-to-face in your Dallas office to develop a winning marketing plan. As our partner, we'll dedicate a marketing expert that will work with you directly.

We are serious about closed loop attribution!
Cardinal's Proprietary Marketing Technology Lead Stream's Benefits:
Double Your Customers Volume for the Same Spend
Dump the campaigns that don't generate returns. Our AI based marketing platform automatically optimizes towards the campaigns that are driving high value customers.
Modernize Your Business Marketing
Tired of relying on billboards & TV that don't have quantitative ROI numbers? Step into the future of marketing and run group customers preference campaigns digitally and see which campaigns bring top of the funnel awareness that ends up converting through bottom of the funnel campaigns down the road.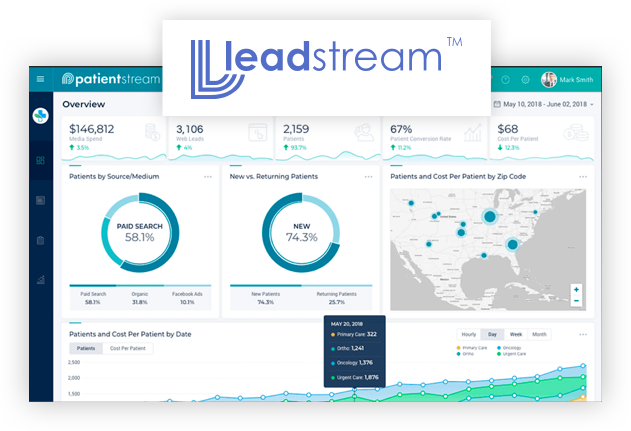 Dallas, Texas is a city that thrives regardless of what the economy throws at it. Home to the telecommunications industry, Dallas is known as "Silicon Prairie." Its economy goes beyond telecom to oil, transportation, mercantile and manufacturing. Its diversity and flexibility are what makes the city strong.
Cardinal Digital Marketing wants to make your business strong, just like your city. We'll develop a digital marketing plan just for you, designed with your business at the heart. Diversity will be the key to reaching those customers who match your business profile. We'll figure out what platforms best reach the people and put them to the greatest use, changing our approach as the times dictate. We'll help you flex and bend with the times, growing in the process.
If you're ready to grow with a company that knows Dallas and takes the time to know you, too, send us an email.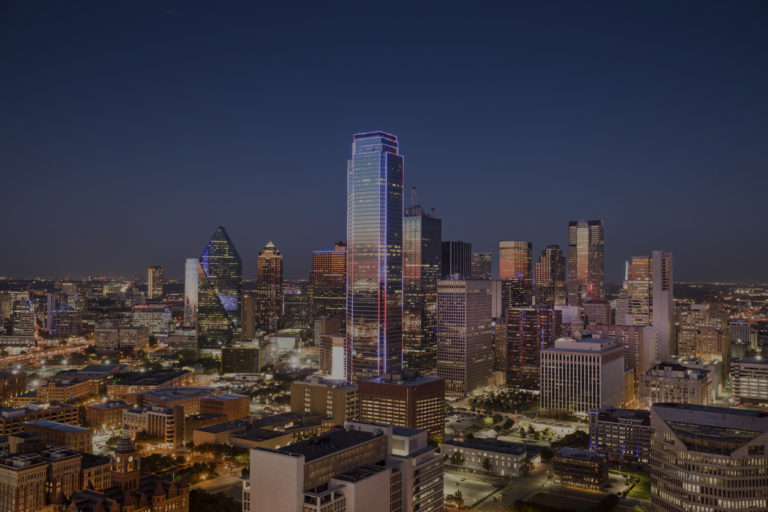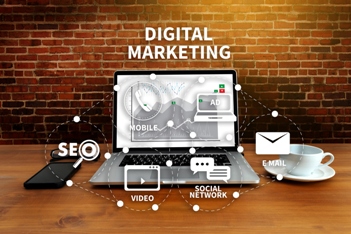 Cities We Provide
Digital Marketing Growth in:
Dallas Digital Marketing Agency: Frequently Asked Questions
What sort of businesses do you work with?
Cardinal works with businesses large and small. Furthermore, we have worked with businesses from many different industries: small business, healthcare, legal, higher education, home services, real estate, and many others. Regardless of the type of business and industry you belong in, we have the knowledge and experience to give you the results that you want.
Do you work with other agencies?
Let's get this out of the way: we never outsource our projects. We have enough pool of talent in-house, so it's not necessary to bring in outside help. Plus, we have to maintain our high-quality outputs which means that outsourcing is never an option. However, we're open to working with our partners' in-house marketing teams.
How long before I can see results with your SEO?
Organic traffic is the number one source of traffic for just about every website. This is certainly one of the trickier questions that we receive from clients, especially when they want a definitive answer. SEO takes a long time to perform and even then, it becomes an ongoing effort for years. All things considered, it can take 4 to 6 months before you can observe notable results from SEO.
What makes your PPC services unique?
When we take on a PPC project, the endgame is always about getting the best ROI. Our dedicated PPC experts will maintain and adjust your campaign in real-time. Although you can leave Google Ads to do its thing, you're going to run an inefficient campaign. Your Cardinal account manager will monitor your campaign in real-time, so he or she can easily make adjustments or scale as needed. All to ensure that you're reaching the right audience with your paid search campaign.
Grow Your Dallas Business With Cardinal
Ready to grow your business through innovative digital marketing strategies?
Speak with one of our high-flying Cardinal flockers to see how we can help you with your goals.
Ready to Rise Up on the Internet?
Fill out the form to get started!