Digital Marketing For Hospitals
Increase service line revenue through
innovative digital marketing strategies
Turn to Cardinal for your hospital marketing needs. Our team of dedicated experts understands how to build brand awareness, generate leads, and increase revenue with strategies tailored for the healthcare industry.
Growing Your Reach Starts with Building Digital Connections
To stand out in today's competitive healthcare marketplace, your current and future patients
need to be able to find you online.
Here's how Cardinal Digital Marketing helps get you there:
Build a user-friendly website rich with patient-focused content that's optimized for SEO
Increase brand awareness about your hospital or healthcare facility, including services, staff, location and contact information
Drive patient engagement through social media marketing and content marketing strategies
Provide valuable information about specific health conditions and potential treatment options

Why Your Hospital Needs Cardinal:
To keep up in the highly competitive, highly innovative medical field, you need a digital marketing agency that understands healthcare. We've helped many hospitals and healthcare businesses achieve dramatic growth.
Our approach? Innovative marketing techniques based on the latest technology and best practices, all tailored to the healthcare market.
Expand digital presence

Increase patient referrals

Improve online reputation and reviews
Drive patient engagement

Attract healthcare providers

Grow hospital revenue

See the Results We've Delivered for Medical Clients
"Our Google Advertising has generated over 30 leads in the last month and we have converted those into 5 surgeries."
Are you looking to grow your hospital's service lines? Contact us today to discuss your growth goals.

"We were a bit nervous to invest so much in a digital marketing agency but our practice very quickly started generating a return on investment. We couldn't be more thrilled!"
-Gaye P.
Digestive Healthcare of Georgia
Learn More About Our Hospital Marketing Services
SEO & Content Management
To attract new business on the internet, you need to generate valuable, search-optimized content on a regular basis. Our specialists will help you demystify healthcare-specific SEO with strategies that work.
Paid Media
Don't just advertise online, advertise smart. We help you place strategic ads that your target audience will see and engage with, all while
staying in budget.
Social Media
Get much more than likes and comments. We'll help you generate real conversation, engagement, and leads from your social media channels, whether well-established or starting from scratch.
Reputation Management
In today's competitive healthcare landscape, your reputation is everything. Reading reviews about your medical practice is where people go first. We help you proactively manage your online reputation so that people see the good you do in your community.
Tap Into the Power of PatientStream Technology
Double Your Patient Volume for the Same Spend
Dump the campaigns that don't generate returns. Our AI based marketing platform automatically optimizes towards the campaigns that are driving high value patients.
Give Your Executive Team Access to Rich Reports
Give your CMO the reporting she didn't even know was possible. No longer do you have to report on cost per lead. With Patient Stream, you will now be able to report on Cost Per Patient.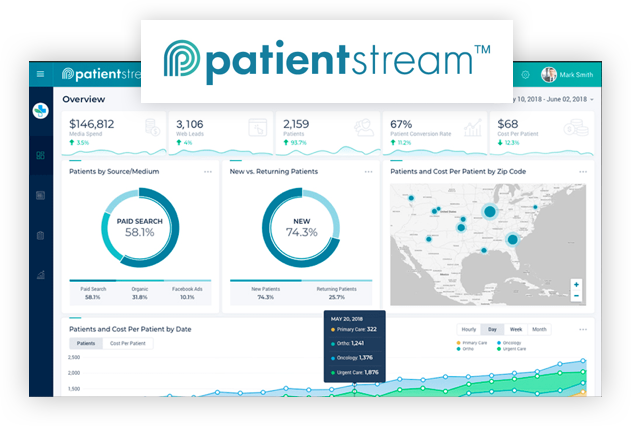 To gain a better understanding of the current state of healthcare marketing, we surveyed more than 100 healthcare marketers and executives to learn how they're navigating the post-pandemic world.
Download the full report to learn their top marketing priorities, challenges, and investments and what you need to do to stay competitive and grow your healthcare organization.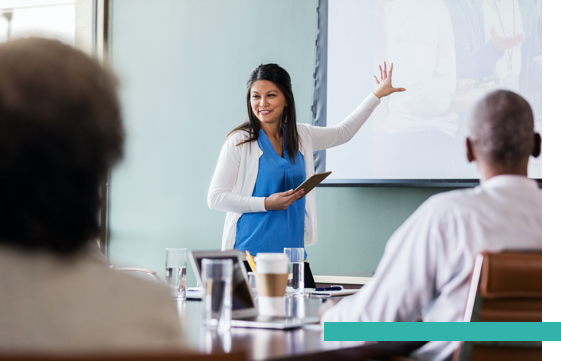 Hospital Marketing Agency
One of the best advantages of the Internet is that people have more options than ever – that very much is true for healthcare patients. Gone are the days when you need to physically visit the closest hospitals, healthcare providers, primary care physicians, or medical practices just to know if you want to sign-up with them.
There's just so much information available online and healthcare consumers like to make informed decisions.
The majority of patients start their search for healthcare providers over the web, usually through a quick search. Once they've completed their research, potential patients will call which usually leads to conversions. If you want to promote your healthcare brand and get more patients, you need strong digital marketing strategies.
At Cardinal Digital Marketing, we have the tools and experienced teams to customize a medical digital marketing plan that will keep your brand at the forefront of people's minds. We form true partnerships with hospitals and healthcare businesses, and many of them trust us to deliver intelligent marketing solutions.
Digital Marketing for Hospitals: Stats You Need to Know
Do you really need digital marketing for your hospital or healthcare business?
Before we answer that, here are some medical digital marketing statistics that you should check out:
According to Google, an estimated 7% of all its total searches are related to healthcare. That's about 70,000 queries per minute. On a worldwide scale, Google is a trusted source for people to get answers to their health questions and find potential providers.
Most patients prefer to use search engines for finding healthcare providers. According to Google, search drives three times more traffic to hospital websites compared to non-search methods.
The journey of healthcare consumers often starts with extensive online research. Patients that booked healthcare appointments ran search queries three times more than those who didn't. This indicates that consumers are evaluating numerous providers before setting up an appointment
Patients who are looking for optometrists, nursing homes, and physical therapists are more likely to use Google. According to most major healthcare verticals, more than 60% of consumers go online before taking action.
When it comes to healthcare providers, reviews are more important than ever. More than 90% of healthcare consumers use online reviews for evaluating providers. Reviews give prospective patients an initial insight into your practice.
For hospitals and healthcare providers, it's important to have a review management strategy in place. Why? Because about 84% of potential patients trust reviews as much as personal recommendations.
Speaking of reviews, it only takes one to six reviews before a visitor forms an opinion about your practice. A single bad review can potentially turn away prospective patients.
More healthcare companies are investing in global marketing to acquire more patients. In 2020, healthcare businesses are set to spend 3.6% more on global advertising. This brings the total expenditures to $36 billion.
In the U.S., companies are expected to spend 5% more on digital marketing for healthcare in both 2020 and 2021. It's also worth noting that the United States is number 1 in medical marketing expenditures.
In 2021, digital marketing for hospitals is on track to overtake healthcare TV advertising. During that time, the healthcare digital marketing industry will account for 46% of the total healthcare ad spend.
88% of healthcare appointments are done by phone. Healthcare consumers prefer to call after researching online because it's more private and personal. When people schedule appointments for themselves or other people, they want to speak to an actual person before taking action. This is where your local marketing strategy comes into play.
On the other hand, only 2.4% of healthcare appointments are done online. Most people are not comfortable typing their personal information online and as mentioned, they prefer their first interaction with providers to be personal.
In the healthcare business, phone calls are 10-15 times more conversions than web leads. By monitoring the calls that come from your healthcare ads, you can also track your ROI and perform the proper optimization steps.
When it comes to retention rates, phone calls are 28% higher than web leads. Furthermore, leads that come from calls are more loyal when compared to we leads. This is why it's important to optimize your digital marketing campaign to drive more calls.
6 Reasons Why Digital Marketing Should Be First for Healthcare Providers
Your Patients are Online
As you've seen from the stats above, the internet and social media are reshaping how patients find healthcare providers. 60% of healthcare consumers start their healthcare journey by searching online – and that percentage will only grow as patients spend more time online.
As a healthcare provider, would you pass on the opportunity to tap into this pool of patients online? Regardless of your practice, it's important to strengthen your online presence through digital marketing. With a stronger online profile, your hospital or practice has greater chances to attract patients who are looking online.
Easily Target the Right Audience
Traditional marketing methods like print and TV are a blanketed approach and target just about everyone. Traditional methods are becoming more obsolete because you can't customize your message for your target audience. As a result, you'll reach people who aren't patients or not looking for a healthcare provider.
On the flip side, medical digital marketing allows you to target potential, current, and former patients by using the appropriate channels. Here are some ways digital marketing can help you target the right audience:
– You can start a pay-per-click or PPC campaign to target local patients and those who are actively looking for providers.
– Search engine optimization or SEO to strengthen your brand and appear on the first page of search engines for your target keywords.
– Facebook Ad marketing can be used to target potential patients in a local capacity.
– Social media networks like Facebook and Twitter can be used to share high-quality health blogs and articles.
These are just some of the ways digital marketing can help you get more high-quality patients.
Lower Your Marketing Costs
Not all medical practices have unlimited marketing budgets and this is especially true with smaller providers. Digital marketing has provided a level playing field for medical providers. If you're still using traditional marketing methods, your Cost Per Patient Acquisition (CPA) is quite high, you're not alone. In fact, many health practices are struggling to lower their CPA.
Digital marketing can potentially cut the overall marketing cost by as much as 50%.
It's a proven fact that digital marketing strategies consistently reduce marketing costs and increase ROI. With the right marketing tools and strategies, you can put your brand out there without costing you a fortune.
Measure Your Success
One significant drawback of traditional marketing methods is that they're difficult to monitor. It's hard to tell how many people you've reached or how much are the conversion rates. There's simply little to no way of knowing which of your strategies are working.
This type of problem doesn't exist with medical digital marketing.
Digital marketing has always been about data-driven marketing. So if you're having success with your hospital marketing campaign, you can track the elements that work using various tools. For instance, if one of your PPC ads has received a click that led to a phone call, you'll know about it. Using various tracking tools, you'll have access to critical information like website traffic, the device that your visitors are using, referral source, and the list goes on.
Digital marketing allows healthcare professionals to make efficient, data-driven marketing decisions. If your campaign is doing well, you can carry on with your current strategies or scale the campaign for better returns. Conversely, if you're not doing so great, you can determine which elements are not working and make the necessary adjustments for better results.
Increase Patient Retention and Referrals
Digital marketing is becoming more popular because patients value convenience and ease of access above all. Marketing is about putting your best foot forward and in the digital age, this means your practice or company's website. If patients can easily find your website, contact information, patient portal or up-to-date practice, they are more like to give you a call which can lead to an appointment. Also, customer retention is increased because patients are satisfied with the information provided on your website.
Furthermore, digital marketing helps in expanding your potential patient pools and decrease the cost of engagement. For instance, according to a case study, medical digital marketing can drive down referral costs by as much as 20 to 40 percent.
Improve Overall Patient Experience
Digital marketing doesn't just help patients to easily find your website and connect to your brand, it also improves their online experience. For example, you can optimize your website so it loads faster, easier to navigate, and make sure it works. Just a one second delay when loading your web page can result in:
– 16% decrease in customer satisfaction
– 7% loss in conversion
– 11% fewer page views
47% of online users say that they expect a web page to load within 2 seconds, and 64% of mobile users expect loading times within 4 seconds. Faster load times is just one of the many issues addressed with a sound digital marketing plan.
Also, you can use social media and email marketing to inform your patients about news, new practices, and appointment reminders. While you're at it, social media channels can be used to directly communicate with patients. Furthermore, you can address the patients' specific needs by writing a useful article for your blog or getting direct feedback by having patient satisfaction surveys through your website.
Why You Need to Work With a Hospital Marketing Agency
So, you want to market your hospital or healthcare facility but don't know where to start? You always have the option of working with an agency that specializes in medical marketing. Here are the ways an agency can help:
Unique Insight Into Healthcare Marketing
Not all marketing agencies are created equal. If you're going to work with one, choose an agency that has direct, high-level knowledge of the healthcare industry. A hospital marketing agency understands the medical space, practitioner competition, and the patient journey. These agencies have worked with various medical businesses and solo practitioners with some level of success.
A hospital marketing agency knows the ins and outs of your healthcare business. With that knowledge, the marketing team can create an optimized campaign to reach your target audience, increase brand awareness and maximize your return on investment (ROI). An experienced healthcare marketing agency also understands the role of healthcare laws and insurance companies in handcrafting a marketing campaign that best suits your practice.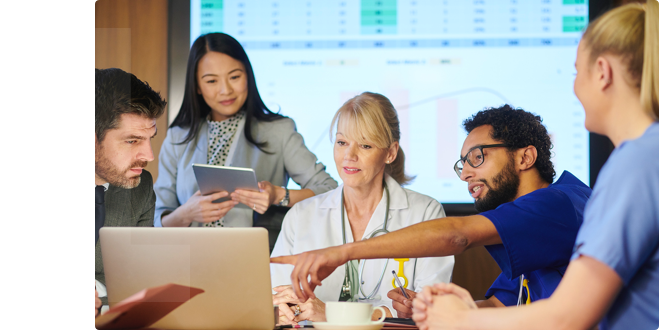 Intimate Understanding of Patient Intake and Flow
The best medical marketing agency understands what goes into the healthcare consumers' journey. They know what information patients are looking for in a site, which places they read online reviews, and the importance of a streamlined appointment scheduling process.
This is important because to develop an effective marketing strategy to target a specific patient base, the marketing team must be very familiar with the patient's journey. In reality, not all treatments and scheduling are the same, so a team that knows value per patient is a game-changer. As you may know, some are returning patients for continuous care while others receive one-off treatments.
A good digital marketing team will leverage this information to develop a marketing strategy that will get more patients, increase revenue, and have your brand at the forefront of your audience's minds.
Expertise in Major Medical Marketing Channels
On top of the knowledge and experience working with healthcare clients, a good marketing team, at their end, knows which marketing channels work. They know which digital marketing channels work for attracting patients, improving reputations, and enhancing overall success.
Healthcare organizations have very different needs when compared to other industries. Therefore, not all marketing channels are a good fit for physicians and hospitals. Below are a few digital marketing methods that are used by agencies to help healthcare businesses:
SEO – With a sound SEO campaign, your hospital website will appear on the first page of search engines, making it easy for consumers to find.
Paid Media – The agency will help you set up an optimized PPC campaign that will let you engage patients while they're actively searching for your practice and services.
Social Media – This is more than just getting likes and comments. Through social media channels, the agency will generate real conversations, engagements, and leads.
Content Marketing – You must project your brand as a thought leader if you want to get more patients. By writing blogs that provide useful information to patients, you're not only increasing patient engagement but driving leads as well.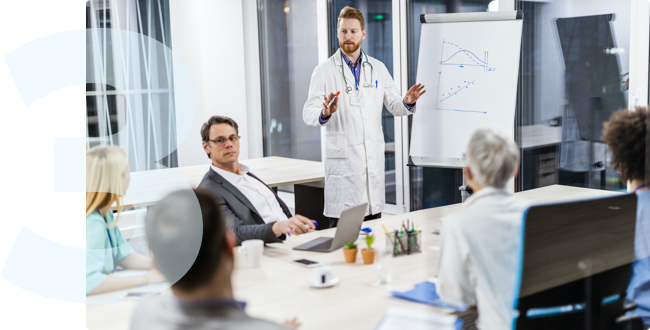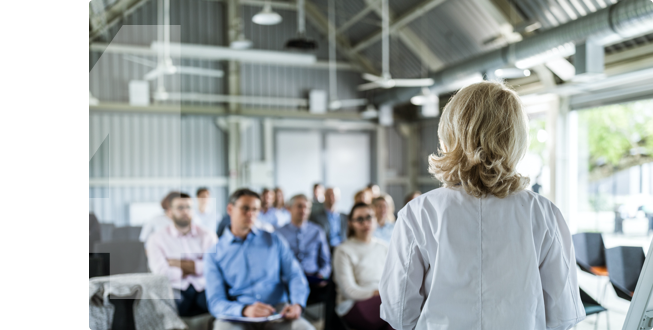 Develop and Improve Reputation
For any medical practice, branding is the key to success. With that said, your brand and reputation are pretty much the same things. One of the best reasons to work with medical digital marketing is reputation and review management. Is your healthcare company is dealing with the following issues?
– Dealing with numerous negative reviews
– Involved in an embarrassing or scandalous public incidents
– Receiving negative coverage from the press
– Dealing with a malpractice lawsuit
It looks like your organization could use online reputation management for doctors. Basically, these are services designed to repair and improve a healthcare company's online presence.
Why Choose Cardinal As Your Hospital Marketing Agency?
Solid SEO Plan
A strong SEO strategy is a must to improve your online presence. At Cardinal, our team of experts will provide your organization with a healthcare-specific SEO plan that increases brand recognition and attracts new patients.
Optimized Healthcare Website
Your website is the central hub for your practice as well as your marketing. Cardinal Digital Marketing will not only design a great-looking, search-optimized website, but we'll make sure that it provides the highest level quality in terms of user experience.
Eye-Catching Content
In many healthcare practices, patients learn about providers through published content. At Cardinal, we'll help you get your company's content marketing up to speed. On top of attracting clients through high-quality content, you're also positioning your healthcare business as an authority.
Proprietary Reporting Tool
We know how important it is to stay on top of your marketing campaign. That's why we have a proprietary reporting platform called LadyBug which is a customized reporting app designed for the medical industry.
Fine-Tuned Social Media Advertising
For healthcare businesses, social media is one of the best marketing outlets. Cardinal Digital Marketing knows the science and art of social media advertising. We'll help you run your social media accounts as well as your Facebook Ads account.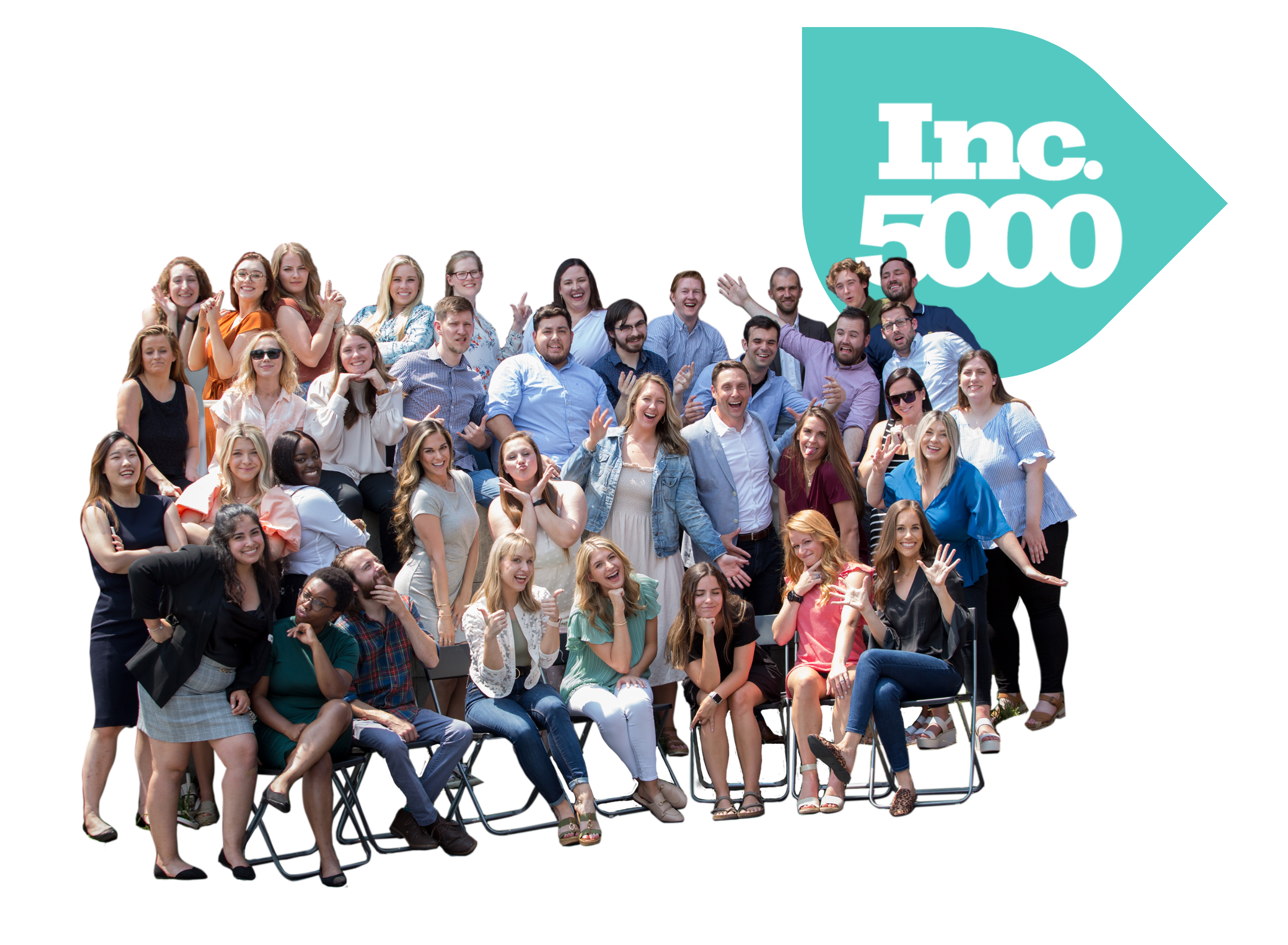 Personalized Data-Driven Campaign
When you work with Cardinal, we'll evaluate things like your website traffic, current strategies, and the nature of your practice. This ensures that we can handcraft a digital marketing strategy that best fits your organization.
Additional Resources for Hospital Digital Marketing Services
While we watch hospitals in Utah, Des Moines, and other midwestern cities become overwhelmed by COVID-19 cases, we're reminded of yet another problem brewing throughout the United States' healthcare system: surgical backlogs. Exacerbated by the widespread impact of the COVID-19 pandemic, the backlog of outstanding surgeries has grown to near-record levels.
So much of the external circumstances shaking things up in 2020 are inextricably tied to the world of healthcare. Here's to hoping, first and foremost, that a lot of things get a whole lot better in 2021. As healthcare marketers look to their 2021 strategies, there's certainly room for optimism. As we see it, pay-per-click (PPC) advertising, in particular, presents a tremendous opportunity for healthcare organizations to survive the pandemic and emerge even stronger.
Ever since the COVID-19 outbreak in March 2020, hospitals have been at the forefront of global pandemic response. When we here talk of "at capacity" ICUs, ventilators, and PPE—case surges, staff shortages, and new details about the disease itself—we're often talking about hospitals and hospital staff.
Ready to Rise Up on the Internet?
Fill out the form to get started!