Increase Visibility on Google with Healthcare SEO Strategies that Work.
We believe the cobbler's kids should have the nicest shoes. When you look for a new SEO company make sure you find them on Google.
Healthcare Clients Who Trust Us




Building Trust And Traffic With SEO And Content Management
The powerful combination of SEO (Search Engine Optimization) and content management go hand in hand.
It's not all about gaining page rank in the search engines, though that's certainly critical for any practice interested in attracting new patients.
It's also about inspiring trust among potential patients who are considering your healthcare practice or simply searching for information on the conditions you treat.
We help you turn your practice website into a wealth of information that's beneficial to the patients you serve (or wish to serve) through the use of:
Increasing Patient
Referrals
Monitoring And Improving Online Reputation
Developing Comprehensive And Continuing Digital Marketing Efforts
The great news is that by doing this, you give the search engines what they love. Search engines, like Google and Bing, list rankings according to trust and relevancy.
The more trustworthy and relevant your healthcare organization is, then the more handsomely you'll be rewarded with higher page rankings – especially on the local level (known as Local Search) – when people search for your area of practice or specialization.

Why Is SEO And Content Management So Important
For Your Medical Practice?
Here's what our SEO and content management strategies can do
for your healthcare organization.
Build Trust Among Prospective Patients
Educate Healthcare Consumers
About Your Practice And Medical Conditions You Treat
Educate Patients About Their Own Health
Increase Brand Recognition
Attract New Patients Through Search Engine Results
Invite Referrals From Other Physicians And Patients
Encourage Existing Patients' Continue Trust In Your Practice
How Cardinal Can Help
We offer a wide range of SEO and content management services to help medical practices build better search engine ranking (both locally and globally), while attracting new patients and retaining more existing patients in the process. We understand the important role that both SEO and content management strategies play in any effective online marketing plan and we know how to utilize these strategies to make your practice shine online.
Call Cardinal Digital Marketing today to put into play our expert content management and SEO services for your healthcare organization.

Who We Serve
The face of healthcare has changed forever. Today's healthcare system is a consumer-based
entity, and healthcare providers must shift their mindsets to that of retailers.
Our Medical
Clients Love Us
"Our Google Advertising has generated over 30 leads in the last month and we have converted those into 5 surgeries."

Cardinal's Proprietary Marketing Technology Patient Stream's Benefits:
Double Your Patient Volume for the Same Spend
Dump the campaigns that don't generate returns. Our AI based marketing platform automatically optimizes towards the campaigns that are driving high value patients.
Executive Level Reporting
Give your CMO the reporting she didn't even know was possible. No longer do you have to report on cost per lead. With Patient Stream, you will now be able to report on Cost Per Patient.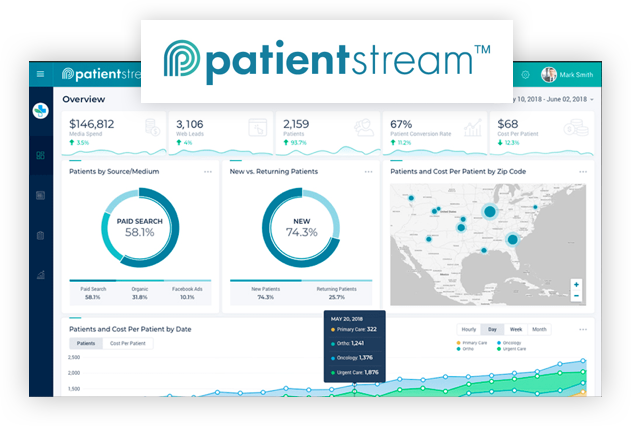 To gain a better understanding of the current state of healthcare marketing, we surveyed more than 100 healthcare marketers and executives to learn how they're navigating the post-pandemic world.
Download the full report to learn their top marketing priorities, challenges, and investments and what you need to do to stay competitive and grow your healthcare organization.
Healthcare SEO Company
Are you a healthcare provider who's looking to drive more patients to your practice? You've probably tried everything but every effort to improve the results of your marketing hasn't made a difference. Are you up to speed with your company's digital marketing? If not, there's a good reason why you're not getting new patients:
Patients are choosing other healthcare providers because they have a significantly better online presence.
In that case, a well-crafted search engine optimization (SEO) campaign can do wonders for your healthcare company's digital presence. A solid SEO campaign will help acquire more patients, establish your brand as a medical authority,and
optimize advertising costs. SEO puts your hospital, treatment center, nursing facility, or practice on the front and center of healthcare consumers who are searching for your services.
Cardinal Digital Marketing is the #1 SEO agency in healthcare. We're a full-service digital marketing agency and we have helped multiple hospitals and healthcare facilities grow and get more patients. If you want to know more about what Cardinal SEO can do for your hospital or practice, contact us here.
What is Healthcare SEO?
A successful hospital, practice or healthcare facility should have a website – it's the central hub of your medical practice and it facilitates patient communication and helps you attract more patients. Even if you have the best-looking medical website around, this means very little if patients can't find your website.
This is where Healthcare SEO comes into play.
For patients to easily find your website, you need to be on the first page of the organic search results – proven SEO strategies can help you get there. SEO is the art and science of optimizing a website to get to the top of the search results from major search engines like Google.
A strong healthcare SEO campaign requires a huge investment of time, money, and hard work. On top of that, the campaign needs to be maintained through relentless focus and efforts from your marketing team. This is because search algorithms keep changing and more complex.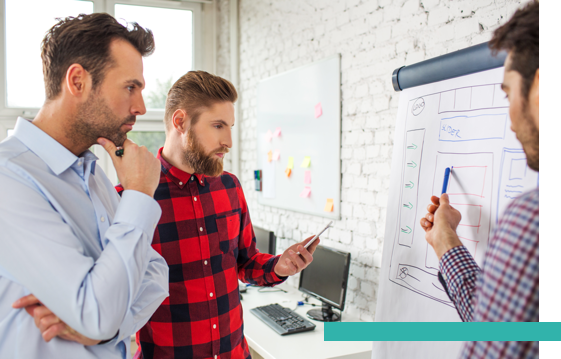 6 Ways SEO Can Grow Your Healthcare Practice
SEO can indeed help improve your search engine rankings. But what does it really mean for your healthcare company or practice? Will you attract more patients and generate more revenue? Will it be worth the investment? Here are some of the ways Healthcare SEO can help your practice grow:
Get Your Pages to the Top of Search Engine Results
The main reason for hospitals and healthcare providers to invest in SEO is to have their websites appear on the first page of search engine results. When a potential patient searches for one of your targeted keywords, your website will appear on the first page of organic search results. This is important because 75% of people just never scroll past the first page of Google.
You want your website to have the #1 rank as much as possible. Why is that so? The #1 result in Google's organic search results has an average click-through rate (CTR) of 31.7%. Furthermore, the #1 ranked website is 10x more likely to receive a click when compared to the listing in the #10 spot.
For doctors and healthcare professionals who are looking to get more patients, SEO is more of a business investment than an expense.
Bring Trust and Credibility to Your Healthcare Business
The three pillars of SEO are Authority, Relevance, and Trust. Google's daily searches are composed of 7% health-related search queries. That's about 70,000 searches per minute. If your website ranks on the first page of search engines, it instills a greater sense of trust and credibility to your brand.
"If this website is good enough for Google, then it's good enough for me."
Consciously or not, healthcare consumers are making a mental note about your website while browsing. Your website's appearance on the first page means that search engines have deemed your relevant and useful to the user's query. Ranking high on the search results is a vote of confidence for many customers.
Being on the healthcare industry, you're probably aware just how long it takes to build trust and credibility to your brand. The same can be said with the nature of SEO. Content marketing is an SEO strategy where you consistently publish high-quality, well-written articles to your blogs. As a result, you're practically establishing your brand as the authority that deserves the consumers' trust.
Save on Marketing Costs and Get Better ROI
Hospitals and healthcare facilities can't solely rely on traditional marketing methods anymore due to their expensive costs and limited reach. As far as digital marketing methods go, SEO is by far the most cost-effective solutions that help healthcare businesses grow. With a properly optimized SEO campaign, you'll end up saving a lot of money on your marketing spend.
Greater return on investment is one of the many reasons why healthcare businesses are adopting SEO to grow their practice. For local healthcare companies, SEO brings more returns when compared to other forms of advertising. As opposed to blanketed approaches like print or cold calls, SEO puts your brand to the front and center of potential patients who are looking for your services.
Ultimately, SEO will greatly lower your patient acquisition cost because you're targeting people who are already looking for a service your provide – this means better leads and higher conversion potential.
Better User Experience = Positive Brand Recognition
You don't want your healthcare brand to be associated with poor user experience. With that said, user experience isn't the first thing that comes to mind when you think of SEO. But these days, good SEO means good user experience as well.
One of the many aspects of SEO is website optimization. It's not just about optimizing your website keywords, headings, tags, etc., it's also about providing the best user experience. Good user experience indicates that visitors are spending more time on your website and are more likely to perform an action. On the flip side, negative user experience means higher bounce rates (visitors are leaving your website) and they're likely not going to return.
One of the best ways to improve your healthcare website's user experience is to improve loading times across the board. This is important because 79% of visitors are not going to support a business with a poor website. According to the stats, if your site takes longer than2 seconds to load, visitors will likely leave. Lastly, page speed is also considered an important algorithm for Google when indexing web pages.
Monitor Your Marketing Progress and Results
If you can measure something, you can improve it. That's true when it comes to SEO. This type of digital marketing enables you to track your healthcare marketing campaign – complete with its progress and successes.
Using various tools or with the help of an SEO agency, you can track various engagement metrics such as conversion rate, time on page, pages per visit, bounce rate, scroll depth, search traffic, and the list goes on. Like most digital marketing methods, SEO is data-driven. If your SEO plan is doing good, you'll know how many clicks you've received and how many of them led to conversions.
The ability to track every aspect of the campaign is essential for healthcare marketers to make data-driven decisions. Since you can determine which elements of your SEO campaign is working, you can keep doing what you're doing or you can decide to scale. On the other hand, if things are not going your way, you can make meaningful adjustments to get better results and avoid penalties.
Focused Approach to Marketing
More people are using the internet to answer their health-related questions and find healthcare providers. In fact, according to Google, search drives 3x more traffic to healthcare websites in comparison to non-search methods.
Almost always, people who are searching for healthcare providers online will only get in touch with practices that found their way to the first page of Google. With a successful SEO campaign, your healthcare website will be more visible to your target audience. Therefore, you're not just getting traffic for the sake of it, you're receive targeted visitors who are likely to set an appointment.
In SEO, you can target certain keywords to optimize and choosing the right keyword groups is essential to success. One essential step of SEO is keyword research which is to find words and phrases that users are searching for. You can then leverage your findings in many different ways including website content.
How to Choose a Healthcare SEO Agency
Healthcare organizations are in a time-sensitive industry and it's not surprising that many practices can't keep up with the SEO process. This is where healthcare SEO agencies can help. Here are some quick tips to help you choose the right agency.
Avoid Abstract Talks About SEO
SEO is not a magical process but it is difficult and time-consuming. This also means that many people misunderstood certain aspects of this marketing process. So if an SEO agency claims that they have special insights into search engine algorithms, sounding all too abstract or having some sort of "SEO secret sauce", there's a good chance that they're lying.
Instead, a good healthcare SEO agency has a deep understanding of search engines, constant updates, attention to detail – this is because Google's search algorithms change almost every week.
Also, be on the lookout for agencies that are looking to take shortcuts like cloaking, mass paid links, keyword stuffing, and anything that sounds like it's gaming the system. These techniques can demote your website and may get you hefty penalties. You don't want to be on the receiving end of Google-imposed penalties because your website might not recover.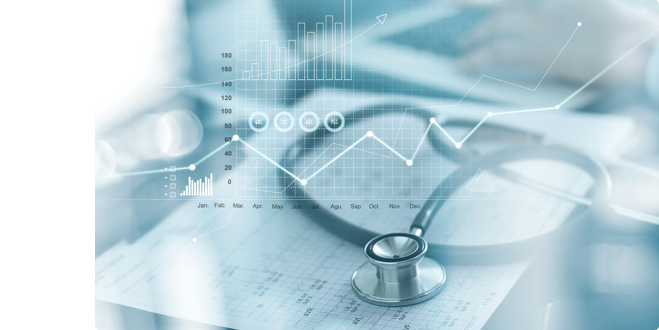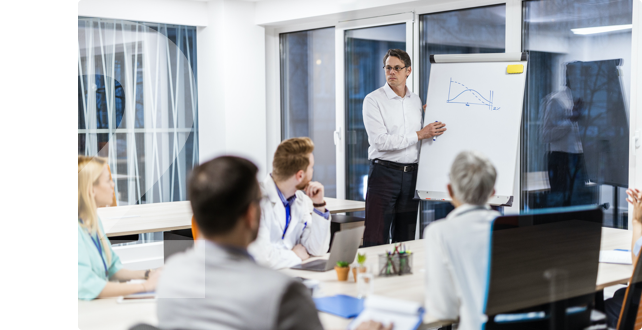 Choose An Agency That Can Meet Your Goals
In this case, make sure that you have a set of clear and concise goals. You'll encounter many agencies that will give you lofty but vague promises like "increasing organic traffic." Vanity metrics like high traffic, big Alexa rankings, etc. might as well be buzzwords – they're irrelevant if they don't help with patient acquisition.
Increasing organic traffic doesn't automatically translate to increased revenue. To avoid any ambiguity, you and your SEO team should determine exactly what you're trying to accomplish with SEO. Even if you're not clear with your goals, a good healthcare SEO company understands what you need and will help you get as many high-quality leads to your website. This means more appointments, form-fills, and other important results that healthcare organizations hope to drive to their websites.
Regardless of which SEO company you choose, make sure that you know the type of results that you are looking for and the services you require.
Look for Case Studies, References, and Reviews
Of course, you want to work with an agency with a proven track record. But don't just take their word for it. Look for unbiased opinions about the agency through case studies, client references, and reviews. A reputable agency won't hesitate to provide this sort of information to their prospective clients. Alternatively, you can look for this information through websites like Google or Glassdoor.
In case you don't know, you can request for case studies from the SEO agency through phone or an online form. This is a great way to see the SEO expertise of the agency. A diverse portfolio usually points to extensive experience. Additionally, you can also request for client references. The agency should be able to connect you to their current or previous clients, so you can talk to them about their own experience and level of satisfaction.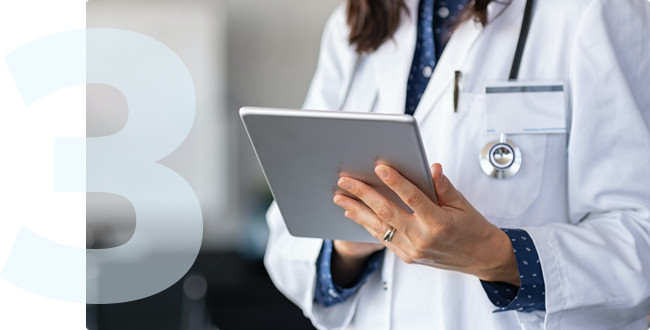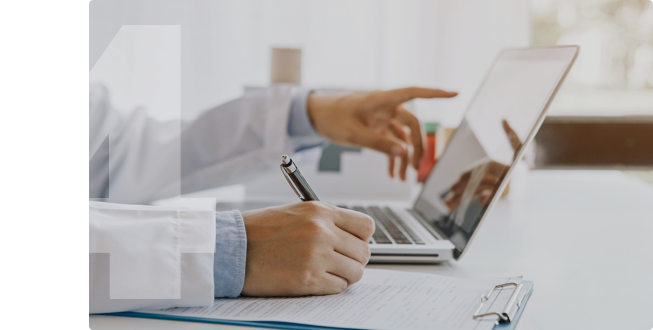 Demand a Marketing Plan That Makes Sense
Not all healthcare SEO agencies are created equal. Just because an agency is well-versed in digital marketing, it doesn't mean that they'll do well in the healthcare space. You want a marketing strategy that makes sense with your practice. Marketers that tend to use cookie-cutter strategies are not worth your time and money.
You need to work with a healthcare SEO agency that can provide your organization with a personalized marketing plan.
This is why you must work with an SEO company that has helped many hospitals and healthcare practices. The healthcare industry is very saturated and thus, very competitive as well. Your company needs a well-crafted SEO campaign to come out on top. What exactly is a well-crafted SEO plan? For starters, the plan should be tailor-made to your hospital's marketing needs for the fastest ROI and cost-efficiency.
Ideally, the healthcare SEO agency should be able to conduct a full website audit. This gives them a clear idea of which elements of your website and campaign need to be improved upon. Stop wasting time with an SEO agency that can't provide a customized healthcare SEO plan.
Why Choose Cardinal's Brand of Healthcare SEO Marketing?
Cardinal Digital Marketing is a full-service digital marketing company that includes cutting-edge SEO solutions.
Here are the healthcare SEO services that clients can expect from us.
Your Healthcare Website Done Right
Your healthcare website is at the center of your SEO campaign – it needs to be search-friendly and optimized. Now, if you want a template-based website that you can probably create yourself, we're not the SEO agency for you. On the other hand, if you want an SEO-optimized website that loads fast, scalable, mobile-friendly, has social media integration, and more, Cardinal can help you with that.
Healthcare Content That Converts
Content marketing is a big part of SEO. In fact, I argue that great SEO campaigns revolve around some type of content. Most people learn about healthcare providers through articles that are published online. At Cardinal, we have a team of content creators and writers that will keep your content marketing plan up to speed. Your Cardinal content specialist will write high-quality and engaging content that will help put your website on the first page.
Comprehensive Website Audit
We always develop a customized digital marketing plan for our clients. To do that, we need to perform a complete audit of your website. This allows us to determine things like the average position of your pages, how many clicks you're getting, quality of your links, page load speeds, and more. A website audit will help us help you better.
Handle The Nitty Gritty Side of Things
At Cardinal, we have a team of SEO specialists with years of experience. If your in-house marketing team can't handle the technical side of SEO, we'll happily do it for you. For your pages to rank higher, your website should be properly structured, coded, and integrated. We're going to handle the back-end technical elements of your website so you don't have to.
In-Depth Keyword Research
Keyword research is a fundamental step for any digital marketing campaign, not just SEO. To target the right group of keywords, we'll work with your in-house marketing team and find keywords based on metrics like competitor research, industry, search volumes, and so on. You can trust that we'll target keywords that will bring qualified leads to your site.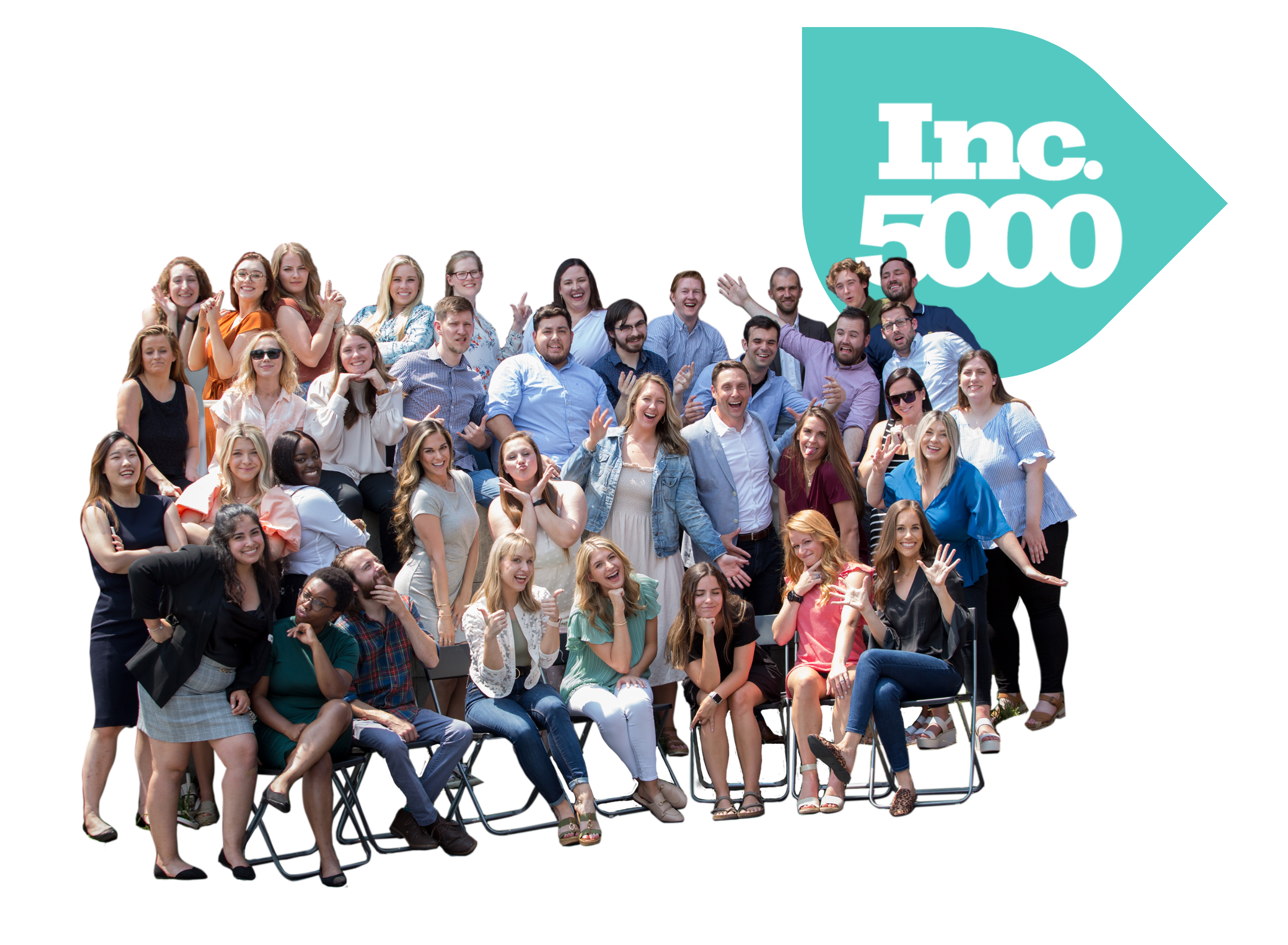 Detailed Reports and Analysis
If you work with Cardinal Digital Marketing, you'll never be kept in the dark. As clients, you are always involved with our steps and we accomplish that by providing detailed reports. We have even developed a proprietary reporting platform for the healthcare industry. This ensures that you'll always know what's going on with your healthcare SEO campaign.
Ready to Rise Up on the Internet?
Fill out the form to get started!