Get More From Paid Search with the Leading PPC Management Company
Our number one goal is to maximize your pay-per-click ROI by bringing in quality leads
You Deserve Paid Search Campaigns
That Deliver Leads, NOT PROMISES.
At Cardinal, we're on a mission to trim the fat and make sure your paid search strategy gives back more than
it takes. Every campaign we launch delivers returns on investment you simply can't find elsewhere.
And, because we optimize each campaign daily, we're always two steps ahead of the game.
Why Paid Search Works
There are more opportunities today to reach your customers and prospects than ever before. At the same time, there's more competition. Results pages and social media platforms are flooded with content. Millions of blogs, videos, and graphics are published every single minute. This information overload makes it harder than ever to get your message in front of the people who matter most.
Unless you use paid search. Paid search campaigns allow you to target your audiences (based on who there are, where they live, what their interests are, and more) and guarantee that your message hits its mark.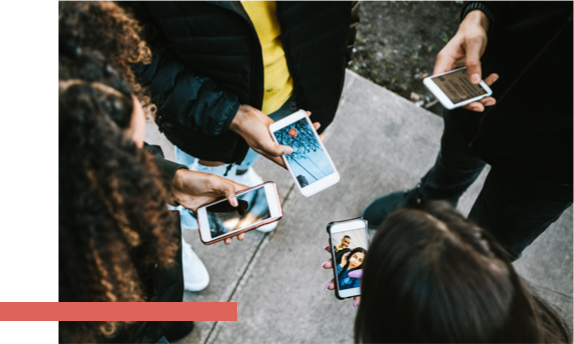 Why You Need Paid Search — The Cardinal Way
It begins with data
It takes off with innovation
It soars with our passion
At the foundation of our paid search campaigns is data. Before we even brainstorm a strategy, we pore through market research and we get to understand our clients' short-term and long-term goals. Once campaigns are launched, we monitor results daily and adjust strategies when needed, to ensure our clients get the best possible return.
The Cardinal team uses cutting edge technology and platforms to deliver impressive results. But sometimes, the technology we need to get the job done doesn't exist yet.
So, we invent it.
When we realized our multi-location clients could not track cost-per-leads down to the location level, we developed a proprietary platform to make it possible. Now, thanks to this platform, we can adjust paid campaigns within each location, based on performance, trends, and more.
Data and technology are key to any successful paid campaign. But you'll never enjoy long-term success if you don't have a partner wholly invested in your success.
At Cardinal, we pride ourselves on our attention to detail. Our project management team responds to client requests within five minutes. We know time is money – and we hate to waste either of them for our clients.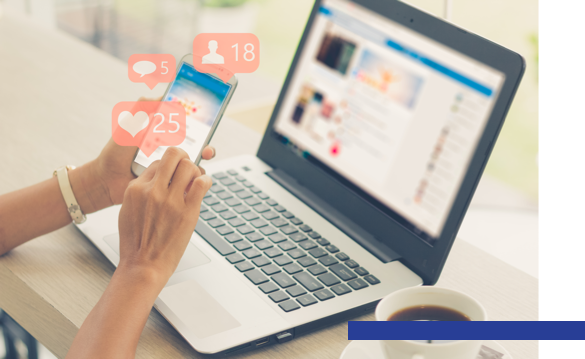 We Keep You Involved
We've heard the horror stories before – a campaign manager will take your money, disappear for months at a time, only to reappear with a tiny synopsis of what he's been doing while he's been gone.
But paid search is a real-time strategy. We think you deserve to know what's happening with your campaigns, every step of the way. Our proprietary platform helps keep you in the know; and our hands-on project management team deliver reports regularly.
Whether our campaigns are succeeding, faltering, or in a lull, you have a right to know what's going on, as well as what our team is doing to meet your goals and deliver the ROI you expect.
PPC Management Services
Advertising through pay per click or PPC is one of the best ways to expand your reach, find new customers, and grow your business. However, it's easy to waste money with PPC, especially when you don't have a strategy or don't know how to optimize your bids. If you're serious about adopting PPC as an advertising method, you'll want to work with a PPC management company.
Are you looking to make the most out of your PPC campaign?
At Cardinal, we have a team of PPC experts that has extensive experience with search ads, display ads, programmatic efforts, etc. Our mission is to help advertisers like you to reap the benefits of your PPC campaign. When we work with clients about developing an effective PPC strategy, we trim the fat and create an effective paid search strategy that will get you clicks.

What Is PPC Advertising?
PPC or Pay Per Click is a web advertising model where, as the name suggests, advertisers pay each time a targeted customer clicks on one of their ads.
There are numerous types of PPC ads out there but arguably the most popular type is paid search ad. This type of paid ad is displayed whenever users search for a product or service online through a search engine such as Google, Bing, Yahoo, etc. The queries could be anything from mobile search (Chinese food "near me") to a local service search (plumbers, roofers) to someone shopping for a gift ("baby shower gift"). These queries trigger PPC ads.
In PPC advertising, businesses that are running a campaign will only pay when a user actually clicks an ad and visits the website.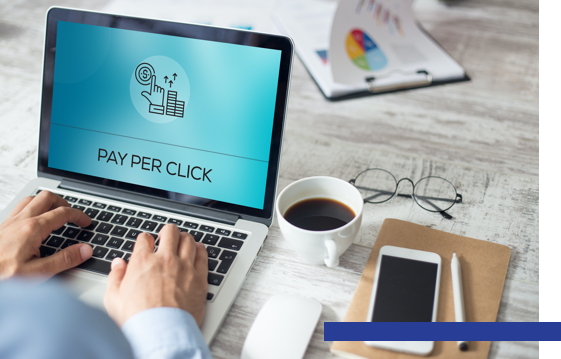 Why PPC Matters
It's Cost-Effective
One very common misconception about PPC has something to do about its cost. Many people believe that you need a lot of money to succeed in PPC advertising.
That's not the case at all.
Sure, you'll end up wasting a lot of money if you're not careful about how you spend your budget but with the right strategy, you can optimize your campaigns on a monthly basis. This is why it's best to hire a professional PPC team to help to optimize your advertising campaign in the most cost effecient way.
Fastest Way to Get Targeted Traffic
Traffic is your lifeblood when you have a website for your business. However, you don't want just any type of traffic but targeted traffic which can lead to sales.
SEO or search engine optimization is one of the most common ways to get targeted traffic for your business. However, everyone knows that it can take a lot of time to get the results that you need with SEO.
If you want to next best alternative to SEO, it's PPC.
With PPC, you're not just getting quality traffic but almost immediate results as well. And by quality traffic, we're talking about users who are actively searching for your business. Once you have set up your account and launch the campaign, you can receive traffic and even sales on the same day.
Easiest Method to Test If Your Product Sells
So, you have a great-looking website and products that are ready for shipping but you have no idea if they will sell. What's the fastest way to test if your products will actually sell?
Pay Per Click, of course!
You can run a PPC campaign on a platform like Google Ads and aim for about a thousand targeted clicks. Measure your results and you'll have a fairly good idea about the viability of your product.
Testing through a targeted PPC campaign may cost you some money but it's more than worth the investment to know how your website and product will perform.
Works Well With Other Advertising Channels
PPC can be an integral part of your digital advertising strategy and plays nicely with other marketing methods.
For example, content marketing is now the more preferred channel in the world of online marketing. Businesses are investing in producing original content to go with the customer buying cycle. If you have excellent content and you want to quickly drive traffic to your website, PPC should be your go-to.
PPC and SEO also work very well together. This is because the traffic and impressions are generally to the same targeted audience – consumers that use search engines to find information, products or services. How well your PPC campaign performs in terms of clicks and conversions can provide excellent insight as to which keywords to prioritize in your SEO campaign.
You're in Control
One of the best benefits of PPC channels such as Google Ads is the wealth of options that are available to you for reaching potential customers. Sure, the default campaign settings have their nuances but ultimately, you're in control.
For starters, you are free to choose the keywords or placements to target and their restrictions. Also, new business owners need not worry because PPC offers great flexibility, even if you want to start small. You're free to set a budget and how much money to bid for each target keyword. Basically, you're free to spend whatever you want.
If you want to change anything from your campaign, you can do so in real-time. For instance, you can scale up immediately if you're seeing positive results. If you want to take a break from your PPC campaign, you can simply pause and your ads will stop showing, and so is your ad spend.
6 Ways a PPC Management Company Help Grow Your Business
PPC is a powerful advertising tool that can provide instant traffic and higher conversions to your website. However, it's easy to waste money on an ineffective PPC campaign. Small businesses to complex enterprise organizations can benefit from what a PPC management company can offer. Here are some ways a PPC management service can be a powerful tool to help grow your business:
Pay Per Click Management Has Changed
Many experts and marketing execs may scoff at the idea of hiring a digital marketing company to manage a PPC campaign. But in reality, PPC marketing such as Google Ads has become quite confusing over the years
Even if you believe you're familiar with the old Google AdWords system, the current PPC ecosystem will leave you perplexed. Sure, you can probably quickly set up an account and launch the campaign quickly. You may be even able to set a monthly budget and limit your bids.
But that's not all it takes for a successful PPC campaign.
For instance, if you want to set up ads to only show up at certain times of the day or only compete with low-cost keywords, you'll need a fair bit of PPC expertise. Some people may argue that the Google Ads system is easier than ever but it's far from intuitive. Except for a few steps early in the process, setting up and optimizing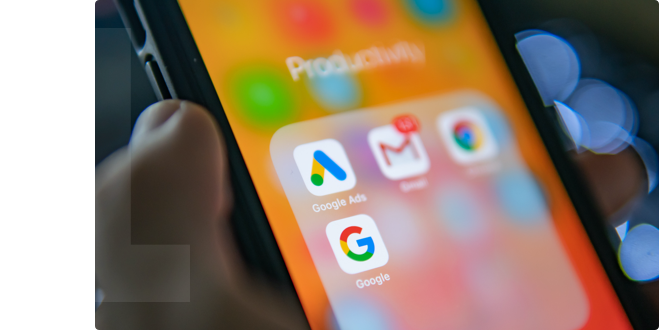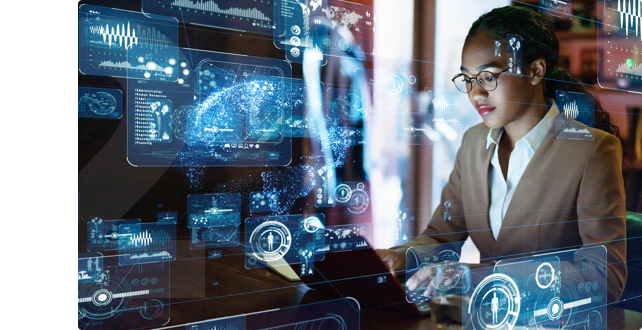 Leverage the PPC Expert's Experience
Unless you're already a PPC veteran, there's a lot of ground to cover when it comes to PPC management. Your success depends heavily on how knowledgeable you are about pay per click. You can train someone from your team to become a PPC expert but it's far from the best option.
This is where a PPC management service agency comes into play.
PPC management experts live, sleep, and breathe PPC. Hiring a digital marketing company means that you're leveraging a PPC professional's extensive experience. A PPC expert runs a pay per click campaign on a daily basis and is constantly training and educating himself about the latest trends and practices.
Also, an expert has the necessary certification and expertise to help your business drive targeted traffic to your website – leading to higher conversion rates. With a PPC professional at the helm of your campaign, your campaigns will always be ahead of the curve and be flexible enough to adapt to emerging trends.
Tracking Requires Technical Expertise
The ability to track not just the sales but where they are coming from is the foundation of any good PPC platform. Fortunately, many PPC programs like Google Ads offer no shortage of tracking configurations that will help you stay on top of your campaign.
Good analytics can demonstrate which keywords and placements have the highest chance of generating conversions. Also, PPC analytics enable you to compare your ROI by measuring the cost of each conversion. You have to keep in mind that in PPC, it's not about the clicks but the leads and sales.
With expert tracking, you can tell how well your campaign is doing and which areas you can improve. If some aspects of the campaign are underperforming or costing too much money, you can tweak optimization or reallocate funds.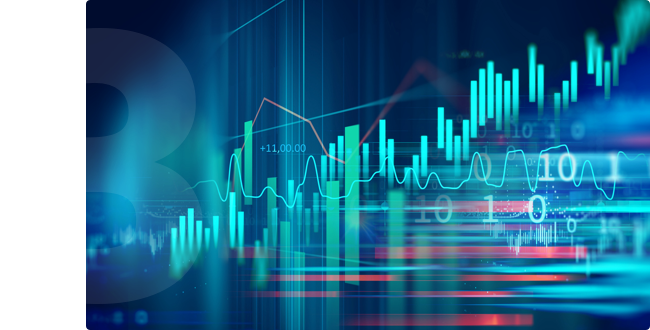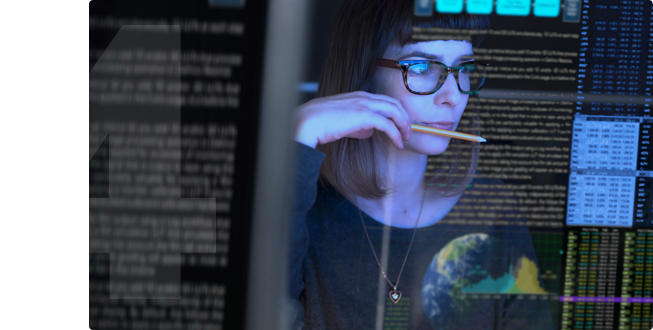 Scaling Your Advertising Campaign
So, you have your PPC campaign set up and you're getting clicks and the works. Of course, you're happy! Thus, you decide that it's time to scale your campaign because you want more of the clicks.
Many advertisers will likely increase their daily budget by as much as 50%. Over the next weeks, they notice that the cost per click (CPC) has increased. Instinct dictates that they should reset the daily budget limit but increase the bid amounts. As the days go on, the clicks come few and far in between and their monthly budget gets spent in just a few days.
What exactly is going on?
In all honesty, scaling a PPC campaign isn't as easy as it seems. That is if you want a scaled campaign that can bring in more targeted customers. Adjusting your daily budget limits or bid amounts is a crude strategy at best and will only hurt your ROI. Don't even think of using broader general keywords for scaling your campaign because you'll only end up with higher CPCs that don't convert.
Scaling a paid search campaign requires a sophisticated and in-depth strategy. This is why you need to work with a professional PPC management company to get it done.
Writing Effective Ad Copy
You can't really talk about managing a PPC campaign without mentioning the actual ad copy. When it comes to PPC ad copy, every word matters. Less optimized ad copies may get you some clicks but you'll also need the ad relevancy to be on-point or your conversion rates will suffer.
A PPC expert understands that elements that go into an excellent ad copy. This person will research, study the competition, and create ad copies based on what works best. For the uninitiated, the quality of your ad copy can affect your ad score as well.
A strong copy will evoke a strong reaction from your target customers which eventually leads to conversions.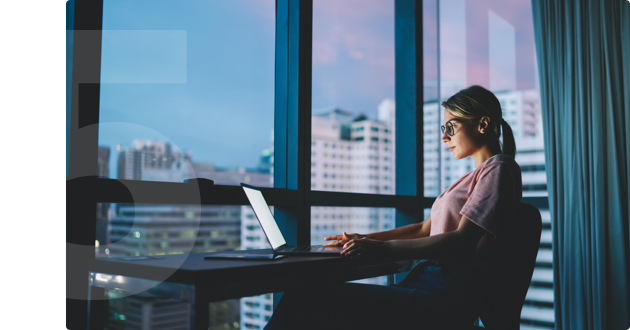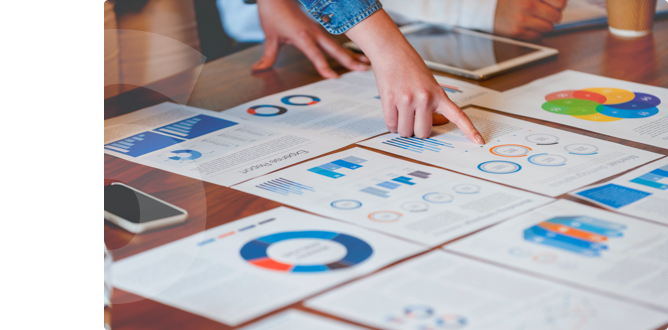 Creating a Strategy That Works for You
As mentioned, the best chance to succeed in PPC advertising is to have a sophisticated but realistic plan. Unless you're looking to experiment with your campaign, hiring a PPC management company is your best bet to prevent wasted ad spend and time.
A good PPC management company can devise a strategy that works best for your business. While there are best practices with regard to managing a PPC campaign, there's no such thing as a strategy that will universally work for all types of businesses.
PPC experts, as good as they are, aren't familiar with the ins and outs of your business. They will analyze your current PPC plan and will have questions that need to be answered. This will help the experts better understand how they can sell your business.
How to Choose the Best PPC Management Company?
Transparency
This is one of the most important things that you need to look for in a PPC management service. You've heard of horror stories where a campaign manager keeps their client in the dark about their daily activities and at the end of the week, sends a bare-bones report.
As the client, you deserve to know every bit of information about your PPC campaign. You should be able to jump in your campaign and say "I don't want to do that anymore" or "oh, these keywords are great."
The best PPC management company will keep you involved, every step of the way.
Track Record
Looking at the company's track record is a surefire way to confirm if they're worth your time and money.
Which industries have they helped? Have they won any awards? How many clients have they helped succeed? The last thing you'll want is to work with a company that has not been in the industry long enough. Not saying that new agencies are automatically not good, it's just that you want a team with extensive PPC experience.
Saves You Valuable Time
You need a digital marketing agency that will completely manage your PPC campaign. Otherwise, what's the point? The idea is for you to entrust your entire PPC operations to the agency so you can dedicate your time to doing other more important things like running your business.
A good PPC management service will provide a dedicated expert to work on your campaign. The expert will do everything from keyword research to targeting good-fit customers.

Why Choose Cardinal as Your PPC Management Company?
By choosing Cardinal, all our PPC clients can expect the following:
Extensive Keyword Research:
One of the ways that Cardinal will develop your PPC strategy is by doing advanced keyword research and selection. We'll make sure that we're targeting the right audience that will improve your conversion rates.
Creation of Effective Ad Copy:
Writing good copy for PPC ads is tricky. We won't waste your time and money with forgettable PPC ads. At Cardinal, we choose our words carefully to create targeted ads with copies that will make the audience feel something.
Landing Page Optimization:
If you feel like your landing page needs a much-needed update, Cardinal will also be able to accommodate your needs. We do A/B testing for landing pages which is essential if you want conversions. This is to see which version of your landing page brings in more clicks and better conversions.
Transparent PPC Management Pricing:
At Cardinal, we always aim to form a strong working relationship with our clients. This is why we're all about transparency. Right off the bat, we'll tell you if our services are a good fit for your business based on management costs.
Detailed Reporting:
Cardinal's way of PPC management is all about involving you as the client. Most PPC platforms include comprehensive data tracking tools that will let us know how well your campaign is performing. You'll know everything you need to know and we'll give educated suggestions on how to proceed.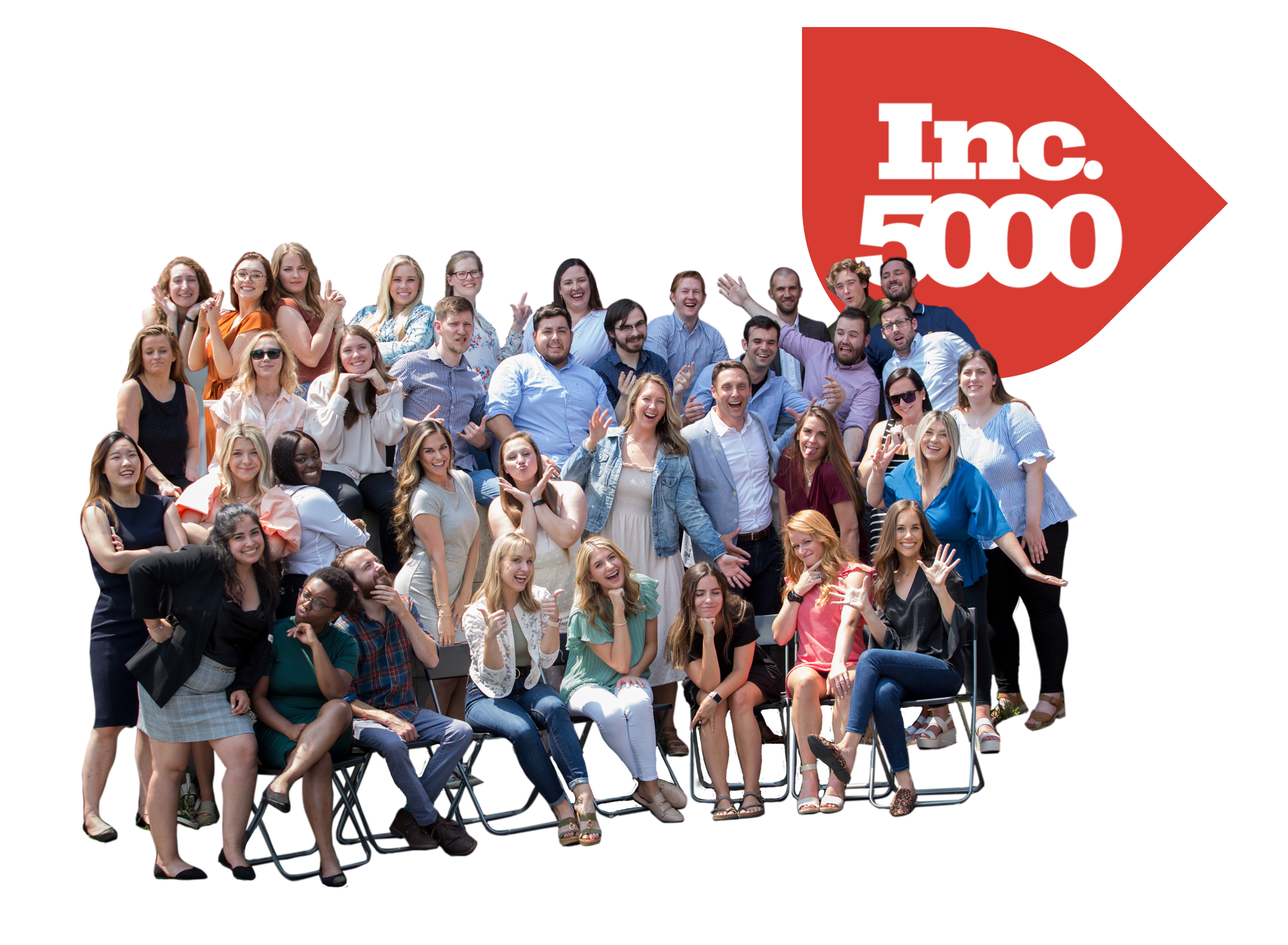 Strategies That Work for You:
Every business is different with its own different needs. In PPC, there's no such thing as a one-size-fits-all strategy. We'll analyze your current campaign and listen to your concerns so we can devise a PPC strategy that works for you.
FAQ // LEARN MORE ABOUT CARDINAL PPC SERVICES
What is PPC and why should you consider it for your business?
Pay per click (PPC) is an advertising strategy that businesses use to place their content at the top of the search results pages for certain keywords. Usually, these are high-volume keywords that a target audience is searching for. Each time someone clicks that PPC ad, the company pays Google for the click.
PPC cost per click (CPC) is based on how difficult it is to rank for a given keyword. The more competition there is to rank for that keyword, the higher the CPC. Getting this right and not blowing your budget on paid search is somewhat of a science, and it happens to be our specialty.
Can my competitors target my branded keywords with PPC?
Yes, this is a common tactic. Savvy competitors will not only bid for their own branded keywords, but will pay to rank for the branded keywords of their competitors. That means that potential and existing customers looking for you on Google will first see an ad from your competitor.
While this is perfectly legal—albeit a bit of a grey area—there are many ways to overcome this tactic. Our Google Adwords services can help!
Pay per click (PPC) vs. SEO—what's the difference?
Whereas companies can use PPC to pay for search traffic to their website, SEO is a different game entirely. SEO means structuring, writing, and optimizing pages to improve organic search traffic. For all intents and purposes, this means pleasing the Google algorithm.
However, both SEO and PPC comprise the principal parts of a broader search engine marketing (SEM) strategy which any company that wants to compete on the digital landscape should consider.
What kind of ROI can I expect from a PPC company like Cardinal?
We never make lofty or unrealistic problems. Any PPC management company that does is probably misleading you. Rather, our approach is to optimize your PPC campaigns based on existing data, industry expertise, and proven best practices—all while adhering to your budgetary guidelines.
From there, our team of PPC experts will measure, monitor, and optimize your PPC strategy so that you get the most bang for your PPC buck.
Is the quality of PPC traffic worth the investment?
Again, our goal is to drive valuable clicks and qualified leads to your website without getting too spendy. One of the ways we do so is to exclude negative keywords from your campaigns—keywords that are likely to attract unqualified clicks and traffic to your website that have little chance of converting but drive up your PPC costs.
Done right, PPC can deliver faster results than SEO, which is a much longer (but still very necessary) play. And PPC offers a distinct opportunity to directly engage prospects where they are—Google—with conversion-optimized ad copy that speaks to their pain points.
Why do people click PPC ads?
Well, the short answer is that most laypeople who are searching Google don't know the difference between a PPC ad—which will always appear in "position zero"—and regular old search results. They're quite similar! And our PPC experts know how to craft eye-catching messaging for these ads that drives qualified clicks by speaking to your target audience's needs. Because it's strong messaging that drives clicks at the end of the day, not ignorance. Your customers have problems that only you can solve!
Cities We Ignite PPC
Management Services in:
Ready to Rise Up on the Internet?
Fill out the form to get started!