Drive conversions with a proven Facebook advertising agency
Cardinal knows the art and science of Facebook advertising.
We streamline your advertising spend and improve conversions until your Facebook marketing machine hums.
Clients That We Ignite Growth In:


Facebook ads are powerful. Few other marketing channels allow you to reach over 1,000 people for less than $5. It can laser-focus on a tiny demographic in a tiny region, or it can scatter a broad message to the masses with equal ease. Yet thousands of businesses fail to harness the power of Facebook advertising, because they don't know how to make it work for them.
Facebook advertising doesn't have to be a mystery. It can be your number one marketing tool for sales, acquisition and lead nurture, but it has to be managed with the right technology, expertise, and care. Tell us about your goals and target customer segments, and our veteran Facebook advertising experts will devise a custom plan for your next ad campaigns.
Cardinal Facebook advertising agency gets results. We work with both centralized organizations and multi-location franchises. Our team helps you optimize your campaigns by location, time, persona, messaging, and creative. We keep you up to date on the impact to your business at every step, so you see results from day one.
Talk to a Digital Marketing Expert

Powerful Facebook Advertising With Cardinal
At Cardinal we start with the end result you want, and then build a path to get there. This is a digital marketing agency with combined expertise dating back to the days before social media even became a marketing channel. We know how to optimize based on the most recent changes to Facebook's marketing algorithms, so that you always stay on top.
Results-driven advertising
We measure Facebook advertising results the same way you do – whether you measure your success in better traffic, more click-throughs, bigger sales, local check-ins, or new sales leads. Tell us the problem you're trying to solve, and we'll build a way to get there with data-optimized Facebook marketing campaigns.
Manage Facebook ad spend
You should always be able to confidently show the ROI of your Facebook ad spend. At Cardinal, we optimize your campaigns so that you can be certain every dollar counts. We'll keep it in budget and make sure you get the most juice possible out of your campaigns with constant A/B testing, timing and targeting, and audience lookalike tactics.
Transparent reporting dashboard
With your own custom Facebook marketing dashboard, our agency keeps you in the know at every second of the day. From the very first hour your campaigns start to run, you'll see exactly how many people are clicking and converting. You'll be able to measure performance by tactic, by CTA, by region, however you need to track your success.
Precise audience-building
Step one of a successful Facebook advertising strategy is to target the right people at the right moments. For some businesses, that can mean targeting key demographic multiple physical locations. In our initial consultation we'll discover your ideal audience segments and devise the most efficient ways to reach those people on Facebook.
Hands-free campaign management
Our Facebook marketing agency takes all the guesswork and all the real work out of your Facebook ad campaigns. Once we know what results you need, we set up the audience, the CTAs, the creative, the targeting, the conversion forms, literally everything. Then we watch them relentlessly to make sure they perform.
World-class support
At Cardinal your Facebook advertising is run by real people who know your business and know your goals. That means when you have questions, or decide you want to double down on a successful Facebook ad campaign, there is a real person on the other end of a phone call ready to help you through the next step to success.

Claim Your Share of 1 Billion Facebook Users
Cardinal is built by experts who make Facebook marketing their careers. The Cardinal team thrives on creating winning strategies that drive customers to your door. When you choose Cardinal as your Facebook advertising agency, you get…
An agency that listens
Yes, we'll run your Facebook marketing campaigns for you, but we want to do more than that. We want to hear your big ideas for new campaigns. We want to help you set and go after new goals, and partner with you to grow your business faster.
Our total attention
It takes time and care to build a partnership that works. The Cardinal team invests that time in your company's success. We can come to your office or hop on a video call, sit with you, and develop a winning Facebook advertising campaign that suits your unique market strategy.
Facebook marketing specialists
Your team is never too busy to answer your questions. A Facebook advertising expert will pair with your business, and work side-by-side with you. You'll receive personal updates and answers for any difficulties along the way.
Fast, honest reporting
Receive reports on the results of your Facebook marketing team's exploits at the interval you choose. You will have dashboards you can access any time, and also 24/7 access to our topnotch team.
Facebook Advertising
Have you encountered ads while scrolling through your Facebook newsfeed? If so, you're probably wondering if Facebook ads are actually effective. It's interesting because there's a good chance that Facebook ads have annoyed you at some point.
In reality, Facebook Advertising can work wonders for your business. If you're looking to get into social media advertising, you should consider getting on-board. Facebook is not just the largest social media platform today, it's a massive advertising channel for businesses as well. It can be your primary
marketing tool to acquire new customers and drive sales.
However, advertising via Facebook is very competitive – you'll need all the help that you can get.
As a Facebook advertising agency, we at Cardinal knows how to make Facebook work for you. Our specialized team of marketers will help your business build its online following, create custom strategies, and optimize your ad campaigns.

What is Facebook Advertising?
When was the last time you checked your Facebook newsfeed? We're guessing that it's not that long ago.
On average, users spend 58.5 minutes on Facebook on a daily basis. On top of spending almost an hour of their day on Facebook, users are also checking their account multiple times per day. Plus, Facebook boasts 2.45 billion monthly active users and about 1.62 billion daily active users. With such a huge user base, Facebook gets a ton of data from its users. As you may know, Facebook users voluntarily offer information as they build their profile (name, age, location, interests, etc.).
It's safe to say that Facebook has a good idea of who its users are and the things they like.
Basically, this means that Facebook can serve its users with highly targeted ads – ones that show them products and services that may lead to a buying decision.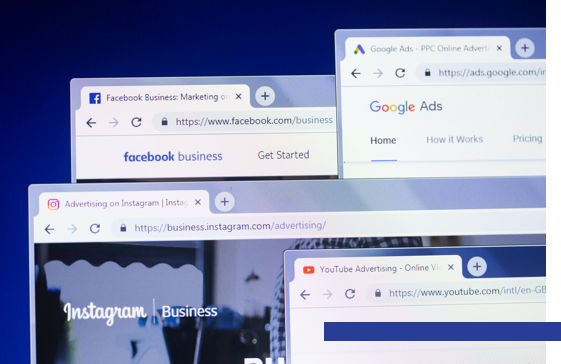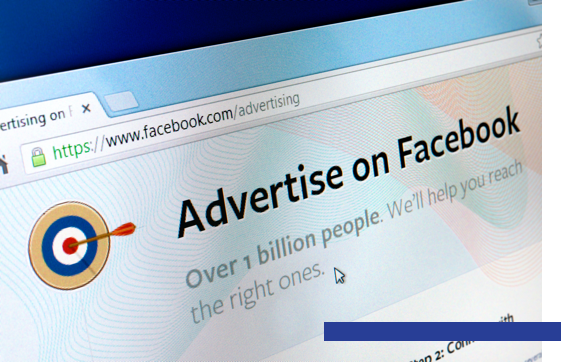 How Does Facebook Advertising Work?
Nowadays, Facebook Ads come in many types. You have the option to promote your own Facebook page, direct Facebook posts, or your own website. Although Facebook tends to focus on driving traffic on its network, there's plenty of chance for you to send users to your website.
As mentioned earlier, Facebook adverts are targeted to users based on many parameters like age, location, and profile information. Many of these targeting options are unique to Facebook which is why it's such a powerful marketing tool.
Facebook advertising works on a pay per click (CPC) model which means that you'll only be charged if a user clicks one of your ads. After creating an ad on Facebook, you set a budget and bid for either clicks or impressions. Ads can appear in the Newsfeed on desktop and mobile, and also in the right column of the website on desktop. There are times when the ad appearances are paired with newsfeed about social actions e.g. your friend liking a page.

5 Reasons to Advertise on Facebook
Is Facebook really an effective advertising platform? If you are still on the fence about Facebook advertising, here are some top reasons that might just push you to sign up.
#1: Your Customers Are On Facebook
Facebook is the undisputed King of Social Media with 2.45 billion monthly active users and is used by 1.62 billion people daily. Here are more key statistics proving that Facebook dominates the social media space:
Based on the stats, Facebook reaches more than 60% of worldwide users of the internet.
In 2018, over 18 million small businesses around the world have hopped on to Facebook. Your Facebook Page is a place where you can share your business along with other important information. Facebook Pages have become a powerful tool for businesses to boost their online presence.
According to a survey by Pew Research Center in 2019, 7 out of 10 adult Americans claimed that they use Facebook. Along with YouTube, Facebook remains one of the most widely used social media platforms by U.S. adults.
Contrary to popular belief, the majority of young adults still prefer Facebook as their main social media hub. 65% of Facebook users are under the age of 35 that include the age demographic of Gen Z and Millennials.
Mobile accessibility is one of the many reasons why Facebook became a behemoth of a social network. 96% of all active users use mobile devices to access Facebook including smartphones and tablets. Due to Facebook's mobile reach, it's not surprising that it's also one of the most downloaded apps of all time.
As for the time spent on Facebook, users spend an average of 58.5 minutes on Facebook. In comparison, people spend an average of 53 minutes on Instagram and 49.5 minutes on Snapchat. Time spent is obviously an important metric for marketers because the longer they spend time on an app, the more chances that they'll see an ad.
As the world's largest social media platform, marketers love Facebook as well. For example, 86% of marketers in the U.S. are using Facebook to advertise. Facebook is already a great platform to build your brand and interact with your customers.
As you can see, Facebook is the top social media platform and it's the place to be for marketers who are looking to build their business. Your customers are on Facebook and they're spending a good amount of time on the platform.
#2: Quick Setup and Fast Results
Accessibility is one of the strengths of Facebook Advertising. Setting up an account is quick and easy, and can yield remarkable results in no time. If you already own a Facebook account or Page, setting up your advertising campaign should be a breeze. Whether you're a small local business or a large enterprise, advertising on Facebook has never been easier.
Literally, anyone can create a Facebook account or page, then create a business manager account, set up the payment method, and launch the campaign – all on the same day. With the right service or product, you might even get traffic or even conversions on the same day. If you choose to work with a Facebook Advertising agency, you can get even faster results.
#3: Highly Targeted Advertising
As mentioned earlier, Facebook receives a lot of data from its massive user base, all of which are voluntarily provided. With that amount of information in hand, Facebook can serve users with the most targeted form of ads. As an advertiser, Facebook allows you to target users by location, age, demographic, gender, behavior, connections, and interests.
This, of course, ensures that your ads will reach users that may be interested in your business and will likely generate conversions. Facebook also offers a wealth of targeting options that will let you target certain parameters like recent purchase behavior, life events, or super granular targeting.
#4: Very Cost-Effective
Is it expensive to advertise on Facebook? It's a very common question that many business owners have. As previously pointed out, the cost of Facebook ads will depend on which bidding model you choose: cost-per-click (CPC) or cost per thousand impressions (CPM). There are also other bidding models such as cost-per-like (CPL) and cost-per-download (CPA).
If you choose the CPC model, it will cost you about $0.97 per click. On the other hand, the CPM model will cost you around $7.19 per 1,000 impressions.
Much like Google Ads, there are numerous ways to optimize your Facebook ads and reduce your advertising costs. These include metrics like ad bid, ad quality, ad relevance, and estimate action rate. If you want, you can work with a Facebook Advertising agency to help optimize your campaign and get the most out of your marketing bucks.
#5: Ad Campaigns Are Very Customizable
Facebook ads have a robust system that allows marketers to create the ideal ad experience for their target audience. When it comes to designing ads that can attract your target audience, Facebook just does it better, yes even better than Google.
This is because there are so many options and formats to choose from when advertising via Facebook.
For instance, you can create a compelling video that adult PC gamers may find interesting or offer an immersive canvas ad for elderly cat owners. You can use this type of content to explain the details and benefits of your product or service.
Furthermore, Facebook also allows you to choose from many different ad objectives. You are free to customize your ad copy, design, landing pages, delivery optimization, bidding, just to name a few.'

Who Should Advertise on Facebook?
Are you looking to advertise on Facebook but unsure whether or not your business is a good fit? The good news is that anyone can advertise on Facebook. Whether you're a Page admin who wants to build his following or a seasoned marketer who's only getting started with Facebook, the platform can provide you with advertising options to help reach your business goals.
Many businesses and brands have this misconception that Facebook is not a valuable marketing platform which is a big mistake. The truth is, virtually anyone can benefit from a Facebook Advertising campaign. If your brand is not on Facebook, be sure that you get on it because you can trust that the competition is already reaping its benefits.
Regardless of your business size, products, services, or industry, Facebook has the right tools and formats to help you connect to your target audience. If you want to get the most out of your marketing dollars, you should consider partnering with an experienced Facebook advertising agency.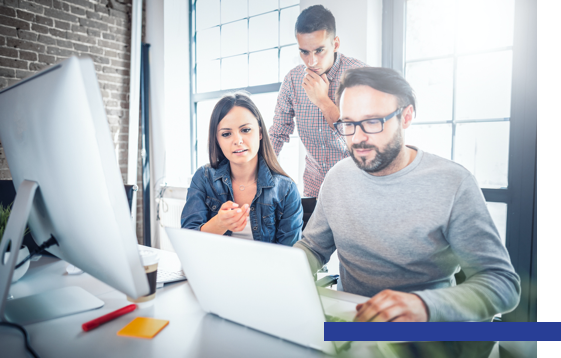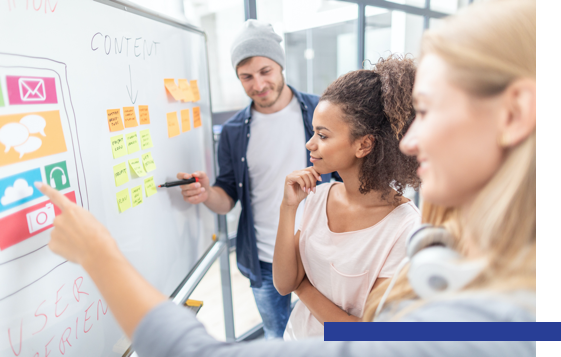 Why You Should Hire a Facebook Advertising Agency?
You're probably thinking:
"Do I really need to hire a Facebook Advertising Agency? Can't I just manage the campaign on my own?"
If things are going great for you and you're 100% comfortable in managing for your Facebook advertising campaign, then by all means, just keep going. However, if you feel like you could use a hand not just in managing your campaign but to reach its full potential, we at Cardinal Facebook Advertising Agency will be more than happy to help.
Here are the top reasons why working with a Facebook
advertising agency can help your business grow.
Frees Up Valuable Time
If you're running a business, it's safe to say that you're a very busy person. With that said, can you honestly say that you've got the time to run a Facebook marketing campaign? As an entrepreneur, you are expected to wear many hats but when it comes to managing a Facebook campaign, it's a job that's best left to the pros.
Although Facebook Advertising is very accessible, your campaign needs the right amount of attention to get good results. You have to worry about creating a quality ad copy, optimizing bids, and many others. If you're not confident with what you're doing, a digital marketing agency is your answer.
Time is money. Creating, managing, and optimizing your Facebook campaign requires a lot of work and time. Wouldn't it be better if you dedicate that time to growing your business instead?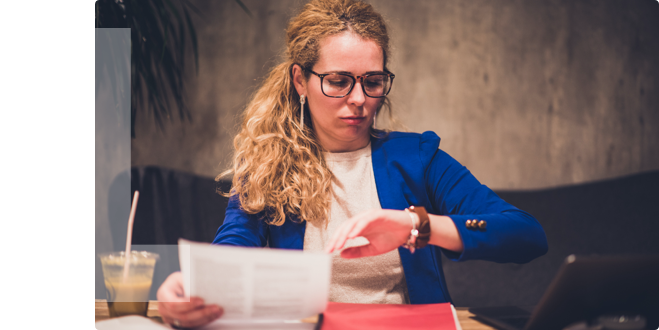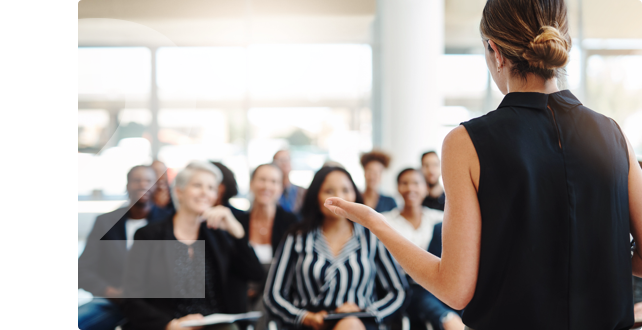 Save on Training Costs
Sure, having an in-house Facebook ad specialist is an option but one thing that you need to consider is the cost of training the individual. There are some estimates that the cost of training a new employee is around $1,250, and that's not including the time and energy required to ready that person for the position. Even if you choose to hire a freelance marketer, you still have to train him or her about the standards and culture of your company.
When you work with a digital marketing agency, you're essentially waiving all the training costs. Agency Facebook specialists are already trained in-house. Plus, these experts have extensive experience with numerous business types and industries.
Quickly Get the Results You Want
A Facebook Advertising agency is quick – from developing strategies to delivering results. As mentioned, Facebook advertising experts have worked with many different clients so they know the best practices to achieve optimal results.
With an advertising agency at the helm, your campaign will be up and running in a matter of days. On your own, trust us when we say that it'll take you longer. And when things aren't going as planned, the pros know how to adjust and fix any issues before it gets worse.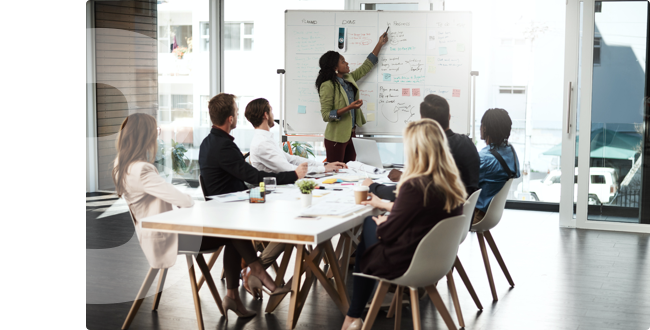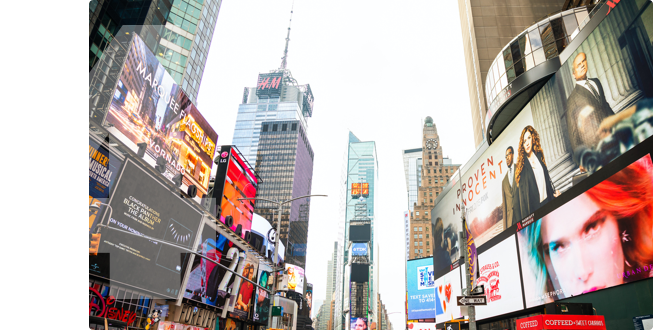 Stay Updated With Advertising Trends
For new Facebook advertisers, the platform can be fairly intimidating. Facebook does a great job of updating its advertising channel with new features and changes – all for the sake of better experiences for both advertisers and normal Facebook users.
In 2018, Facebook added new features like carousel ads for Instagram and categories for dynamic adverts. For new advertisers, these new features and changes can be overwhelming. As a business owner, will you have the time to be current with Facebook advertising trends?
Luckily, a Facebook advertising agency has got you covered. They need to stay ahead of trends to ensure their clients' success. This is why advertising agencies take industry education very seriously.
How Can Cardinal Facebook Ads Agency Help You?
Working with Cardinal, here are the things our clients can expect about their Facebook ads campaign:
Full-Service Facebook Advertising:
As a full-service Facebook advertising agency, Cardinal will provide you with everything you need to succeed in Facebook Ads. With our team of professionals including social media marketers, copywriters, and designers, we'll throw everything but the kitchen sink to make your campaign a success.
Ad Development:
The quality of your Facebook ads are integral to the success of your campaign. Cardinal will write your Facebook advertising copy, descriptions, and headlines. Ad creatives are also included like graphics and imagery to make your ads more appealing.
Ad Optimization:
One of our main goals is for you to have a data-optimized Facebook marketing campaign. We'll start with a few ads, monitor their performance, and then analyze the performance data. This data-driven approach allows us to make changes to your campaign and improve performance.
Precise Audience Targeting:
Facebook provides marketers the chance to target large, broad audiences and specific ones. The type of audience to target depends on the goals of your Facebook advertising campaign. Tell us your business goals and we'll use the targeting techniques that work best for you.
Campaign Monitoring:
One of the best advantages of working with a Facebook advertising agency is that you can rely on having another set of eyes. If you want a successful Facebook ads campaign, you need to stay on top of it – and that requires a great deal of tracking. As part of our service, we'll manage and monitor your ads regularly. This helps with minimizing errors and prevent overspending.
Manage Your Budget:
You have your budget and we intend to stick to it. With that said, we are focused on getting the most out of your marketing bucks and giving you the best ROI. Cardinal Facebook experts will use strategies like A/B testing on your landing pages, timing and targeting, and Lookalike Audiences.
If you want to learn more or get started with Cardinal's Facebook Advertising services,
feel free to contact us today. We don't bite!
What makes Facebook advertising worth the money?
Short answer: it's only worth it if you know what you're after. If you're just looking for a way to build community with existing customers, organic Facebook posts might be all you need. If you want to drive traffic, clicks, leads, MQLs, or some other business metric in a visible, repeatable way, then you need a Facebook advertising strategy that works. Figure out how much that traffic or that lead is worth to your business, and you'll start to have a rough idea of how to measure success in your Facebook advertising adventures.
Longer answer: Facebook has a unique handle on both breadth and depth. With over a BILLION users, you can find almost any customer segment there. But with Facebook Ad platform hyper-targeting tools, you can zero in with such specificity that it becomes your best bet for highly customized marketing segments, down to the neighborhood level. The costs for advertising on Facebook are (very roughly) comparable to advertising via Google Adwords, but much more customizable for just about any goal, audience, or budget.
What does a Facebook marketing agency do?
It starts with a custom assessment of your goals, your target audience(s), your location needs, and your messaging. We'll lay out a plan for the Facebook audience, ads, and spend to start with, for your approval. Then we'll set that plan into motion. That's when the real work begins. We monitor your Facebook ad performance as we go, making small tweaks here and major changes there (with your approval, again). We don't stop, even after it's making you the money you were looking for. Basically, a Facebook marketing agency makes Facebook ads work, from start to finish.
It's better to ask what we don't do – This is not an organic Facebook post creation team. Our job is to meet your business goals through the fine art of paid Facebook advertising.
Who makes content for the Facebook ads?
Our team will get to know you through the initial discovery process, and as part of that, we'll also familiarize ourselves with your product offerings, style, and tone of voice. Because of this, we can create all your ad content in-house, with no extra input. But if you have your own creative team on staff, we're also happy to work with them to put their ideas to work.
Do we have to commit to an annual contract?
We want you to be completely confident that you're getting your money's worth for your Facebook marketing, so as an agency we contract accordingly. It takes a few months of testing and optimizing to establish steady, predictable pattern of results. So we sign you on for an initial three-month contract to set the magic in motion. After that, we can work out the terms of our agreement month to month or on an annual basis. Our clients tend to be so happy with the results that they want to sign on for the long haul, but we can work with your comfort level.
Will this require any special web development projects on our side?
Most of our clients already have all the infrastructure they need to receive traffic and leads from their Facebook advertising campaigns. But, of course, it depends on what your business goals are, and what your existing web resources look like. Examples of web content and tools you probably have include a customer record management platform, working landing pages, home pages, and web forms. If, after consulting with you, we find that your web content is incompatible with your business goals, we can help you devise a plan to quickly get the necessary items published.
How will we know if our Facebook marketing really works?
Your dedicated Facebook advertising specialist here at the agency will help you determine your ideal CPA (cost per acquisition) as part of the discovery process. It may take some time in the beginning to find the right balance of content, placement, and audience optimization, but your specialist will keep fine-tuning the campaigns until they are converting for your goals within your target price range. All of this information will be continually shared with you through custom dashboards and personal updates from your specialist, so you'll know exactly when your Facebook campaign turns the corner toward success.
Ready to Rise Up on the Internet?
Fill out the form to get started!